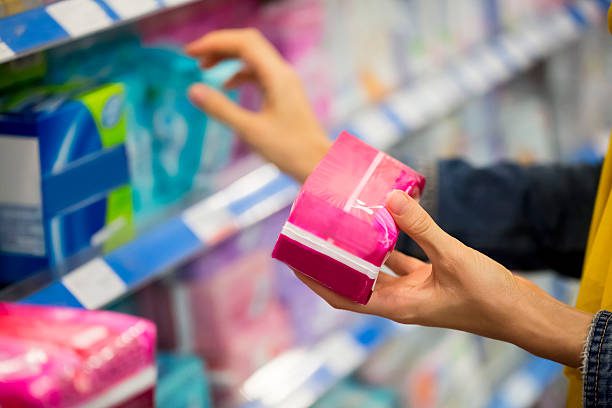 Stakeholders worry as affected females risk cancer, infection
BY TIMOTHY AGBOR, OSOGBO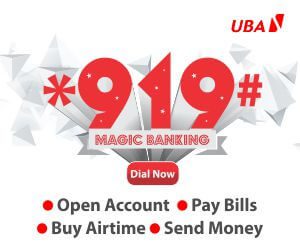 Stakeholders, including parents, health practitioners and civil society organisations, have raised the alarm over the worsening inability of millions of poor Nigerian girls and women to maintain the required standard of hygiene during their monthly menstrual periods.
They lamented that, owing to high cost of sanitary pads and other related products, menstruating females who were from poor homes, especially in the rural areas, now resort to the use of rags, leaves, paper and nylon.
According to them, it is worrisome that having a menstrual period in hygienic conditions is expensive in Nigeria and nobody is talking about it.
Medical practitioners who spoke with The Point on the dangers of adopting unhygienic menstrual care, said because of poor management of periods, millions of girls and women had contracted a lot of infections, have had fibroids and had been diagnosed with cervical cancer.
Findings by The Point revealed that some female students were missing schools during their menstrual cycle because of their parents' inability to buy them a pack of sanitary pad that costs between N500 and N800. Many don't meet up with tests and examinations in schools, especially in hard-to-reach communities whenever they could not contain their menstrual flow properly.
The National Bureau of Statistics had, last year, disclosed that 133 million Nigerians were multidimensionally poor.
Menstrual hygiene management is described as the process where "women and adolescent girls use a clean menstrual hygiene management material to absorb or collect blood that can be changed in privacy as often as necessary for the duration of the menstruation period, using soap and water for washing their bodies as required and having access to facilities to dispose of used menstrual management material."
However, a major constraint to effective menstrual hygiene management is the high cost of sanitary pad as a result of the harsh economic realities in the country.
For a medical practitioner, Dr Edith Adewale, thousands of Nigerian girls welcome the arrival of their inevitable monthly period with fear as a result of lack of money to purchase sanitary pads while others lack adequate privacy for menstrual hygiene management at their schools and other public places.
She called on the Federal and State Governments to subsidise sanitary pads, especially for poor masses.
Adewale said, "It is worrisome that our governments don't talk much about the importance of menstrual care and the challenges faced by women and girls during menstruation. While governments are trying to address the issue of poverty, there is a need for them to fashion out a short, medium and long term solution to challenges that our girls and women face during their inevitable periods.
"There are sanitary pads of N3,000 and beyond and there are ones of between N500 and N800, depending on their quality and quantity. It would surprise you that millions of girls and women cannot afford these prices, especially in the rural communities.
Some now use rags, newspaper, nylon, leaves, among other harmful items during their period. Because of these unhygienic methods, a lot of them have contracted infections, some have fibroids while others risk cervical cancer, among other ailments."
"I believe it is high time government at all levels prioritised the health of our girls and women and either make sanitary pads free or subsidise them," she said.
For a parent, Mrs Anike Babawale, government should ensure free provisions of sanitary pads for female citizens who cannot afford them.
"I am from Ilase-Ijesa community, Osun State and I can tell you that majority of girls here don't use sanitary pads. The only trader who sells that in our community doesn't buy anymore because people can't afford it. I know this is poverty at work because they too don't feel comfortable with other unhygienic alternatives like rags, paper, nylon and others that they use," she noted.
The housewife then pleaded with government and other stakeholders to save the lives of girls and women who don't have the financial means of purchasing their sanitary items, saying, "I want our government to make pads free for women and girls, especially for those in villages."

Expressing a similar view, a Non-Governmental Organisation, Value Female Network, called on the 10th National Assembly to enact a law that offers girls free sanitary pads in schools, especially in the rural communities.
The Executive Director, VFN, Costly Aderibigbe-Saba, said, "I think it's time our government legislates issues relating to menstrual hygiene management. Having a period is inevitable, it is not negotiable for girls and women within the required age brackets but it is now unfortunate that having a period is very expensive in our country.
"The well-being of girls and women should be prioritised by government. I want to urge this 10th National Assembly to propose a bill that would make it a law for schools to make provisions for free sanitary pads and facilities that would offer privacy for girls in schools to manage their cycles."
Meanwhile, a non-profit organisation, Loving Heart of Faith Foundation, has visited some communities in Osun State to distribute sanitary pads free and also to sensitise school girls on the need to stay clean and free from germs during their period.
The NGO visited Oduola Ilase Ijesa community and Community High School, Ota-efun in Osogbo, and addressed the female students on their health, examined their blood pressure and distributed menstrual pads and detergents to them.
Addressing the female students, the Assistant Director of Nursing Services, Osun State University Teaching Hospital, Mrs Folasayo Akinremi, stressed that they must be conscious of their body hygiene by taking their bath twice daily, washing their hands regularly and changing their pads properly.