A rights group, the Socio-Economic Rights and Accountability Project has urged the Federal Government to hold oil firms operating in the Niger Delta accountable for the crisisbeing witnessed in the region.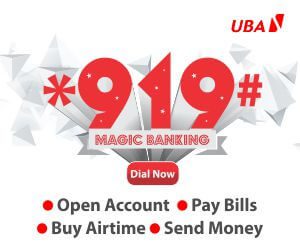 Executive Director, SERAP, Mr. Adetokunbo Mumuni said the FG must stand up to the oil companies that have continued to abuse the human rights of the people of theregion with impunity for decades.
Like the Economic Community of West African States, and Court of Justice, which had in December 2012 ordered the government to hold oil companies and other perpetrators of the environmental damage accountable, Mumuni said the companies should ensure reparation for the collective harm done to the communities, restore within the shortest possible time the environment of the Niger Delta, and prevent the occurrence of damage to the environment.
He said, "An important part of the solution to the human rights crisis is for President Muhammadu Buhari to implement the ECOWAS Court judgment, which ordered the Nigerian government to punish oil companies over pollution and devastation in the region. This government should make sure that the activities of oil companies in Nigeria bring development to the people, rather than a string of needless human rights tragedies."
He alleged that the government of former President Goodluck Jonathan ignored the judgment and showed no political will to hold to account oil companies that destroyedthe livelihoods of tens of thousands of people with almost absolute impunity. He urged President Buhari not to repeat Jonathan's mistake.
"Oil companies, particularly Shell, have managed to evade responsibility for far too long. And successive governments have allowed them to do so, putting profits before people. As a result, communities badly affected by oil pollution are sinking further into poverty, unable to eat the contaminated fish or drink the water, stained black from the pollution.
"It's also clear that oil companies wield tremendous influence over the regulatory regime that governs their operations. That has to change for the good and peace of the region. The change that Buhari champions should include justice for the victims of oil pollution in the Niger Delta, and that's why the ECOWAS judgment is so significant because it provides the framework for action," he said.