No fewer than four persons were severely injured at Dosumu, Lagos Island, when some suspected cultists unleashed terror on officials of the Lagos Waste Management Authority.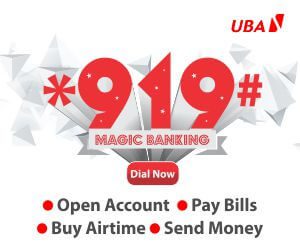 One of the LAWMA officials, Thomas Rilwan, was at press time still hovering between life and death. Some sympathisers fled in different directions as the knife pierced through his head, down his face, and was stuck in his eye.
The LAWMA officials were reportedly attacked by some hardened cult members in the neighbourhood who got some hint that the waste disposal men were behind a recent raid of their hideout by the police, who seized their guns and other dangerous weapons.
It was gathered that the incident, which landed the LAWMA officials in General Hospital, Lagos Island, after the gory encounter with the suspected cultists, occurred, when they were in the course of clearing some wastes at Oja Oba, Dosumu area of Lagos.
The Point learnt that the LAWMA officials were on their usual night duty at the location, where they were evacuating huge waste behind the Dosumu Market, when the suspected cultists attacked them with various weapons.
HOW IT HAPPENED
One of the victims, who identified himself as Alhaji Akeem, told The Point that they had almost finished evacuating the waste at the spot when the boys surfaced and launched attacks on them. According to him, all the officials sustained various injuries, while Rilwan was brought to the ground in a scuffle, and his face was struck with a knife.
He said, "It is still like a dream to me. We were at the market area to pack a huge waste that was deposited as usual on that night when these boys came out. I was even thinking all they would do was to request for money and leave us alone, but we were all surprised when the worst happened.
"And before we could run for dear life, we were attacked with various weapons. Our driver, Suraj, sustained a severe injury on the head, and another person, Alhaji Azeez Taofeeq, who is a manager, was also injured."
Meanwhile, findings by The Point revealed that the attack unleashed on the victims might have been caused by a report that one of them, Rilwan, recently led the operatives of the Special Anti-Robbery Squad of the Lagos Police to the suspected cultists' hideout at Oja Oba in the area, where various arms were recovered.
A source, who spoke with The Point on the condition of anonymity, explained that "Rilwan recently led the SARS operatives to the boys' hide out at Oja Oba, and I believe that action was the reason they particularly unleashed attacks on him. "Those who were in the area during the attack on that night said the cultists were led by Sunday Marcus, Saheed Matanmi, Ibrahim Agoro and the rest."
Another source, who simply identified himself as Taiwo, said, "Our area is now a jungle where the so-called cultists perpetrate all forms of evil at any time. Some five days ago, they still fought each
For the concluding part of this story and others, grab your copy of The Point from your nearest vendor