The authority of Ogun state Hospital, Ijaye, has ordered the discharge of patients who are currently receiving treatment at different wards in the hospital, following the strike action embarked on by the state's labour force.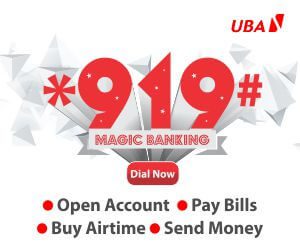 The organised labour had on Monday threatened to embarked on industrial action, following the state government refusal to pay their three months and other allowances, an action Governor Ibikunle Amosun said was politically motivated.
When our correspondent visited the hospital located at Ijaye in Abeokuta, medical activities were paralysed as most of the wards in the hospital were locked. Patients were not attended to at the pharmacy department.
A staff of the hospital told The Point that only the doctors came to the hospital, as nurses and workers in the hospital are on strike action.
A doctor who operates as an optician in the hospital said that the doctors were at their duty post because they are part of the Nigeria Medical Association and not the state labour force.
The doctor said, "doctors are around, they are part of NMA not NLC"
At the maternity wards, a man who gave his name as Seun disclosed that the hospital's management had informed relatives of the patients in the hospital on Wednesday evening to come and relocate them to other private hospitals.
Seun whose wife had just given birth, to a still birth at the maternity wards revealed that most of all the wards in the hospital were empty, as family and relations of the patients had come to take them away.
Meanwhile, government activities in the state have been paralyzed, as heavy security personnel were mounted at strategic places in Abeokuta, the state capital following workers' industrial action in the state.
Findings by our correspondent revealed that security operatives were seen on the road leading to the State Secretariat, Oke Mosan, While the NLC secretariat was locked.
A visit to Abeokuta South Local Government Secretariat showed that the council workers did not show up for work as only few police men were seen at the secretariat.