There appears to be no respite for a housewife, who has been accused of using her four children for ritual sacrifices by her husband.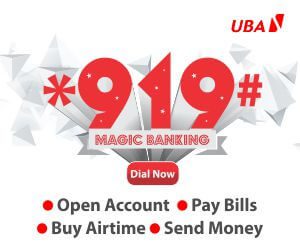 She is being tossed from one police station to another following multiple petitions to the police high command by her aggrieved husband.
Her ordeal has pushed her to the Lagos Magistrate Court, from where she made a sworn declaration in support of a petition to the police high command.
In a six–page affidavit, Pamela Adora Chukwu, said that on January 5, 2016, her husband, Samson Chukwu Nnamani, armed himself with a pistol and came to her residence in Lagos in company with five mobile policemen, four heavily armed thugs and two other policemen identified as Inspector Chijioke and Police Detective Obi, both from the Enugu State Anti-Kidnapping Squad.
She declared that Chijioke and Obi proceeded to inflict unimaginable pain on her, beating her with a horsewhip and the butt of the gun of the mobile policemen attached to her husband. She averred that she was forcibly taken to the Anti-Kidnapping Squad of the Enugu Police Command, Enugu State, where she met the officer-in- charge, one Mr. Akinlolu Alex.
She said that she was bleeding profusely when she met Akinlolu Alex, and he ordered that she be detained in the male cell whereupon she was manhandled and harassed by the male suspects in the cell.
Pamela further said that on January 8, 2016, Akinlolu Alex requested for her to be brought from the police cell to his office from where she allegedly met with her husband engaging Akinlolu in an argument. She averred that the argument was that Samson Chukwu Nnamani, her husband, claimed that he had paid money to him to do away with her, failure for which the money paid should be refunded.
She said, "On January 8, 2016, I was called again to the office of Deputy Commissioner of Police with my husband in attendance and the DCP Oyekunle asked me to tell my side of the story after which my husband had said his; and upon hearing, he ordered my immediate release from police custody.
"On January 9, I was brought back to Lagos, ostensibly, to pick up my children, whom Inspector Chijioke claimed he knew their whereabouts. On 10th January, my mother briefed the office of Stephen and Solomon Foundation and contacted the Nigeria Police Force Complaint Response Unit."
She declared that in the presence and under the supervision of Inspector Chijioke and Police Detective Obi, the armed thugs escorting the said Samson Chukwu Nnamani, brutalised her mother, children and herself in the presence of her husband.
According to her, "the thugs that accompanied my husband raped me in the presence of the said policemen. They tore my pants and proceeded to insert their fingers into my vagina, which prompted my mother to shout for help and escape with my children. My husband pursued my mother holding a pistol…"
Mrs. Pamela Chukwu Nnamani, added that her ordeal started on May 5, 2013 when her husband, Mr. Samson Chukwu Nnamani of 10, Ajali Drive, Independence Layout, Enugu, made a frivolous, vexatious, and baseless complaint against her to the police, alleging the kidnapping of her own biological children namely; Chisom Chukwu Nnamani, Chiamaka Nnamani, Chidubem Nnamani and Chidinma Nnamani respectively.