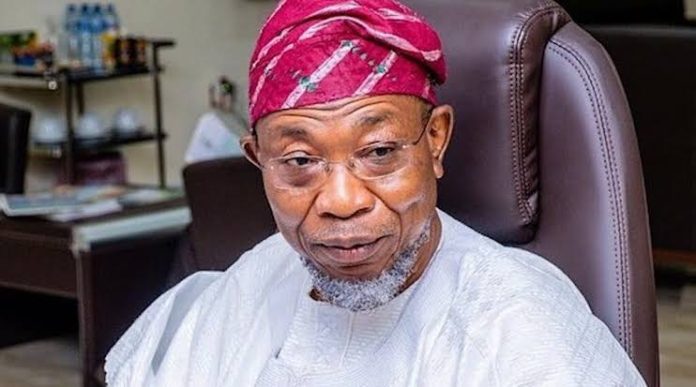 Ex-minister reveals reasons for absence during last general elections, denies asking supporters to vote PDP
BY TIMOTHY AGBOR, OSOGBO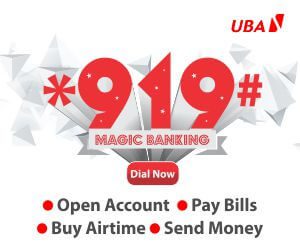 The immediate past Minister of Interior, Rauf Aregbesola, has declared that unless members of the All Progressives Congress eschew over-ambition, selfishness and envy, the party may not be free from constant crisis bedeviling it.
Aregbesola disclosed that the acrimony within the party in Osun State got aggravated after his successor, Gboyega Oyetola and other leaders of the party in the state failed to heed to warnings by some concerned party members under the aegis of the defunct The Osun Progressives.
The former governor of Osun disclosed these during an interview which was monitored by The Point on a radio station in the state on Tuesday.
He said TOP could not achieve its mission of saving the party from destruction and electoral loss because Oyetola and other party leaders then shunned its complaints on how the party was being unfairly run.
Speaking in Yoruba language, Aregbesola said a politician that is over ambitious, selfish and envious would not go far in politics or achieve any meaningful thing in government.
While recalling his achievements both as a governor and minister, Aregbesola contended that he is still being loved by the people of Osun despite some claims that his administration owed workers and pensioners among other allegations.
He said, "A leader that is selfish may not achieve much in government. I thank my parents who put my feet in God's path. Our success in Lagos was part of the support we received in Osun and made us victorious for two terms as governor. The efforts of those who supported us were noted. The people love us and that alone has been giving us great joy and motivation. It is what will fetch Osun development that will always be in our hearts."
Defending controversies surrounding some of his policies when he held sway as governor, Aregbesola said he thanked God for everything he was able to achieve despite that some are faulting him, adding, "History will judge everyone. I have done my best in Osun. I am grateful God counted me worthy to be loved by the people."
On the crisis in Osun APC, the former minister proffered solutions, saying oneness and cooperation are key to restoring lasting peace in the party.
He revealed how his group (TOP) begged Oyetola and his supporters in the party to retrace their "wrong steps" before the recent elections, debunking that he did not ask his supporters to vote for the People's Democratic Party during the governorship and Presidential elections in the state.
According to him, "Over-ambition and envy aggravated the problem in APC. We all should have love and cooperation so that the vision of our party will be realised. Oneness is key and once we have that, there won't be problem. God will make love and harmony to be entrenched amongst us."
For him, some of the factors that were responsible for the loss of APC in the last polls were because its leaders were insensitive to the plights and cautions of concerned members, adding, "We begged them for two years. We were calling their attention to what will affect the party but they didn't listen, it is how they want to sack some of us from party that preoccupied their mind. We warned them."
Aregbesola claimed he doesn't have political enemies and explained why TOP was collapsed to pave way for the Omoluabi Progressives caucus in the state.
He said, "I don't have enemies in politics. In December 2022, we collapsed TOP because we felt we should allow for peace and cooperation ahead of the last elections but it failed to work out. We met again and formed the Omoluabi Progressives caucus to awaken APC members and citizens in the state to support APC ahead of the 2026 governorship election in Osun. We didn't form this caucus to attack anyone; it is to awaken party members and to tell the people that we are their friends and we are the ones that would give them development, peace and progress.
"I remember in October 2020, some people gathered to evaluate progressives government for the last 10 years in Osun State. They asked me not to enter Osun again. You said you don't want me, and you turn to accuse me of not working for you. Voters know what they want. Politicians who failed to consider voters will fail. How someone voted should not concern me."
Explaining why he decided to absent himself during the recent polls in the state, Aregbesola said, "I was not in Osun then in order to avoid accusations whether I was for one party or not.
"We should find amicable resolutions. We the members of Afenifere are ready to return our party to how we met it from our forefathers. Those who don't like this may not join us. We are back to rebounce and restructure our party ahead of 2026, so that the party of progressives will return to governance in the state," he added.