I need surgery abroad for my deformed nose – Dr. Ugalahi 
It was all setup, blackmail -Okpara
Justice must be done -NMA, activists, others
Badly battered orthopaedic doctor, Dr. Theresa Ugalahi, is not the only victim of 'pugilist' Nigerian Air Force officer cum medical doctor, Commander Chukwuemeka Okpara, fresh investigations have revealed.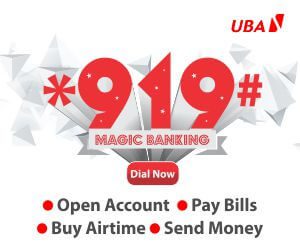 No fewer than three workers of the Obafemi Awolowo University Teaching Hospital, Ile-Ife, Osun State, among them a 65-year-old gateman, recalled how Okpara almost beat them to a pulp over frivolous issues.
Ughalahi, the female medical doctor who Okpara beat to a state of coma following a disagreement over parking space in their official quarters, is now suffering from cerebrospinal fluid, as her nose has been damaged and her face sorely disfigured.
Sources in the hospital said she would require at least N5 million to be flown out of the country for the needed surgery.
Both Okpara and his victim, Ugalahi, are medical officers with the OAUTH.
Most of the workers of the hospital, who spoke to The Point, described Okpara as highly temperamental and implacable.
But in a swift reaction, Commander Okpara denied all the allegations of human battery levelled agiast him, saying what he did in Ugalahi's case was in "self defence."
OKPARA'S VICTIMS SPEAK
However, his denial contradicts series of indicting instances of his disapproving social conducts.
One of the victims of his short temper, 65-year-old Mr. Timothy Fagbohun, who is the security guard of Peace Villa, the official quarters of the doctors, recounted that, late last year, he assisted Okpara to fix a leaking pipe in his room but that the menial job turned out to "be rewarded with physical assault."
He added, "I helped him to fix a leaking pipe in his room. He could not even pay up for the service. I had to make up for it with my money. So, the next day, he called me that the portion of the roof where the ceiling was removed so that the plumbers could pass through to fix the pipe, would be fixed by me, and I refused. Suddenly, he became so furious and began to shout on top of his voice. He then threatened to deal with me. I thought he was joking.
"The next horrible sounds I heard were blows, slaps on my face and stomach. He continued to beat me to The Point that I had a swollen face. But the residents told me not to reciprocate because he was a military man. So, I did not."
Fagbohun said that he reported the incident to the police but that they couldn't arrest him because of his military rank.
Mr. Biodun Jegede, who claimed to be another victim, who had been given deadly blows by Okapara, recounted that Okpara beat him silly last year, "following a sad incident regarding the satellite cable TV."
Jegede, a lecturer at the Obafemi Awolowo University, Ile-ife, said, "We have a central satellite cable in this compound, but on this illfated night, Okpara insisted that the channel must be tuned to his choice, which was against the rule of the residents. But I refused.
"Suddenly, he started assaulting me and eventually, he got hold of my neck and twisted it violently. I would have been strangled by him. But the presence of our neighbours saved me."
Other residents of the now famous doctors' quarters affirmed the victims' tales.
For the concluding part of this story and others, grab your copy of The Point from your nearest vendor