My doctor gave me drugs that made me deaf -Tracy
Misdiagnosis common among young doctors -Experts
Over the years, many Nigerians have fallen victim of gross negligence or incompetence
of medical practitioners in the country. Most times, patients leave hospitals in worse conditions or are even driven to their untimely graves with wrong diagnosis, prescriptions, and, most times, carelessness on the part of some medical doctors.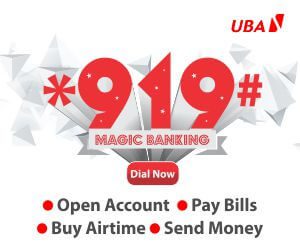 A victim of gross negligence, Mrs. Tracy Amadi, recalled an experience that almost made her deaf. Having complained of pains in her thyroid region, which began swelling, to her doctor at the Lagos State University Teaching Hospital, the banker was asked to conduct some medical tests and scan. While awaiting the results of the tests, the doctor said she had Thyrotoxicosis and prescribed Thyroxine and a few other drugs for her.
"About two weeks later, when the scan result was ready, I went back to the doctor with the results. When he found that he had misdiagnosed my ailment, he asked me to stop the drugs that I didn't have Thyrotoxicosis. A few days later, I started feeling itches in my ears and went back to the hospital and was referred to the Endocrinology Department in LUTH, where I was given an appointment with a specialist six weeks after," she narrated.
But before the six weeks elapsed, she had practically gone deaf. She was almost crushed by a train on her way home in Ikeja, as she did not hear its loud sound.
"The specialist couldn't believe that a doctor could prescribe such harmful drugs to me as he promised to report him to the board of the hospital. Such error should not repeat itself again and I urge the Nigerian Medical Association to ensure lives are safe and not maimed," Amadi said.
Another victim, Miss Angela Koyo, was also wrongly misdiagnosed with malaria in another government hospital. Anti-malaria drugs were prescribed to her but after completing the dosage, she returned with the same complaints and was given another set of anti-malaria drugs. She said she later began feeling terrible, so she went to the Ave Maria hospital at Ikoyi for treatment.
"I could have died because that was what killed my sister. Her doctor was busy treating Typhoid and she was dying gradually because her immune system had crashed and the doctor's negligence snatched my beautiful sister from me. I had to change the hospital before it was discovered that I was short of white blood cells. If I was not proactive, who knows what would have happened," she told The Point
MISDIAGNOSIS COMMON AMONG YOUNG DOCTOR -EXPERTS
The Chief Executive Officer, BeeHess hospital, Dr. Olabode Bakare, explained that issues of wrong misdiagnosis could either be blamed on the doctor or the patient. According to him, when the patient gives wrong information or hides any information from the doctor, it misleads doctors and they won't be able to prescribe appropriate treatment for the sick patient.
On the other hand, Bakare added that it was expected that all medical practitioners would make enquiries about the history of a patient before treatment. "Such history helps the
doctor to form an opinion of what is likely to be wrong with the patient and thereafter, he will examine the patient," he said.
He added that young doctors would be more involved in misdiagnosis than their experienced counterparts.
"There will always be a difference between a young doctor and an experienced doctor in terms of misdiagnosis because a young doctor will depend on what he has read while an experienced doctor will marry both what he has read and what he has seen in terms of experience. Medical science is not constant and things are always changing, so the way things are managed now is different from how they were managed in the past," he explained.
Similarly, a medical consultant at Mt. Olives hospital, Dr. Henry Onwuna, noted that most cases of diagnosis were caused by guess work.
"Both the patients and the doctors are to blame but the doctor bears the most responsibility because he is the head of the team. There should be a proper arrangement and careful administration of prescription drugs to avoid errors like switching drugs among patients erroneously. Doctors need regular training to update their profession. They are lacking in practice and some of these constraints are finance, time and shortage of modern equipment," he said.