Cases should be reported – Medical experts
Mr. John Odimpa had rushed his pregnant wife, Sola, who fell into labour at about 2am to a government-owned hospital for the delivery of their first child. Odimpa, however, got the first shock of his life when he and his wife, who was already writhing in excruciating pains, could not gain immediate entry into the hospital after travelling some 10 kilometres from their home. They had to knock at the firmly locked gates for about 30 minutes before the security men, who apparently had been fast asleep, woke up and allowed them in.
Odimpa got his second surprise that night when the attendants and nurses at the hospital's reception, who he had to also wake from their sleep, took so long to find his wife's card. The attendant and the nurse detailed to do that were so sluggish and took another twenty minutes to produce the document. Angered by this and touched by the desperate cries from his wife, Odimpa had to register his dissatisfaction with the attitude of the health officials. But unknown to him, his ordeal had just started.
The nurses immediately launched a verbal attack on him and even called him names. They jeered at him and his wife and even threatened to turn them back.
The situation almost degenerated into a fight, as one of the nurses threatened to slap Odimpa. And for having the effrontery to confront one of them, the couple was kept at the reception until about 4:00am when Odimpa's wife started gasping for breath. She was then wheeled into the delivery room amid unprintable words still being hauled at the couple. One of the angry nurses then ordered Odimpa to leave the hospital reception and wait outside for his wife.
This is the kind of unpleasant situation often experienced by pregnant women and their relations in their encounter with health workers at many public hospitals across the country. Such tales of woes from pregnant women and their relations are limitless.
But for its relatively cheaper cost, for many of them, the fear of the uncouth and abusive health workers is enough to discourage them from having their babies at public hospitals.
Although the pains are usually quickly assuaged by the joy of having safe deliveries, for many mothers the experience of such awful moments cannot be totally forgotten.
Relating her experience, Mrs. Deborah Daudu said she was supposed to put to bed at the Gbagada General Hospital, Lagos State, but the attitude of the doctor in charge of her file forced her to take the risk of delivering her baby at home.
Daudu explained that her due date had passed, making her to grow very nervous and anxious when she saw the first sign of labour known as "Show". She headed straight to the hospital where she encountered a doctor who allegedly made her "see hell."
She said, "I had an appointment at Gbagada General Hospital. It was already a week to my due day but the baby wasn't coming. So I had to see the doctor after seeing the first sign of labour, the "Show" but I arrived there late, at about 8:30am. I was even the last pregnant woman they attended to but immediately I entered where the doctor attending to us saw my file, he started shouting at me. You, your due day has passed and you are not in the clinic, you are just coming! So, I told him that I have been coming but I've always been given a weekly appointment which I have never missed. Then he instructed me to go and do another scan which I had done the previous week. I explained to him that the scan was still relevant because I was confused. He insisted and threw my file on the ground. I struggled to pick up the file; then, he started shouting again and telling people that they should see what I've done."
According to her, she had no sufficient money on her but was lucky that another patient offered her some financial assistance which made it possible for her to do another scan.
She stated that after taking the new scan, she had to go back to the card room in search of her file, a process which she said took another long time before the nurses could find the card.
Daudu said when she returned to the doctor with her card, hoping to be induced, he merely opened the file and told her to go back home.
"Based on the instructions given to us during ante-natal, I told another doctor that I was already in labour and instead of them to tell me that there was no bed space for delivery, they both kept quiet. It was a woman who told me that she had delivered since morning, but there was no bed space. About four babies were there without allocation of bed space to them. The new doctor told me that it is true that I was in labour but the baby won't come until two days later and there was no space," she said.
She said her experience made her to decide not to return to the hospital to have her baby, which she almost lost due to the attitude of the doctors.
"A doctor took my delivery at home four days later. He said the baby was already weak but he applied his experience and there was no complication," Daudu added.
Similarly, Mrs. Ngozi (surname withheld), explained that she was supposed to put to bed at a primary health centre but was referred to the Isolo General Hospital because of the position of her baby.
Ngozi, said, "When I was in labour, I called out to the doctors but they refused to come while I was kept waiting at the reception. Soon, a doctor came to my aid but he was not compassionate. He slapped my hand while I tried to hold him for help and shouted that I should leave him alone. He then walked away."
Ngozi said that the doctor only returned to attend to her when her baby's head was already coming out, requesting the nurses to wheel her to the delivery room.
She claimed that inspite of the doctor's directive none of the nurses, however, attended to her.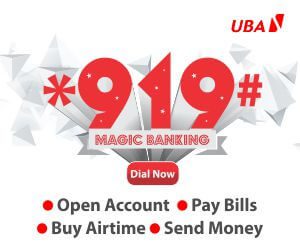 Medical experts react
A human rights activist and national president of Path of Peace Initiative, who claimed to have witnessed Ngozi's situation, Mr. Dandi Eze, decried the manner in which public health care workers attend to patients seeking medical attention.
Eze urged the government to employ better hands that would be enthusiastic about their jobs.
The CMD, Lagos State University Teaching Hospital, Professor Adewale Oke, condemned such attitude on the part of health professionals, saying, "Such should be reported. It shouldn't happen in any hospital, much less government- owned ones."
Oke, a cardiologist, added, "She can grab you and pinch you, which happens quite often because of the pain. I won't believe a midwife would slap a patient who is in labour, except if the person is not a qualified professional midwife."
He, however, urged patients who had had such an unpleasant experience to make formal complaints, adding that due investigations would be carried out and appropriate punishment would be meted out to the health care worker involved.
In the same vein, a Chief Nursing Officer and Lagos University Teaching Hospital Chairman of the National Association of Nigerian Nurses and Midwives, Oluwayemisi Adelaja said that such behaviour from any health care worker contradicted the ethics of the profession.
Adelaja stressed that maltreating a patient in labour was not acceptable in the profession.
The chief nursing officer, however, said that the pregnant women, too, sometimes have to be blamed for such a situation, especially when they failed to go regularly for antenatal care.
Adelaja explained that certain factors could push a medical practitioner into exhibiting such unacceptable tendencies against a patient without realizing it.