The long-time rivalry between the two unions of commercial motorcycle riders, popularly called okada, in Ogun State has now taken a dangerous and life-threatening dimension.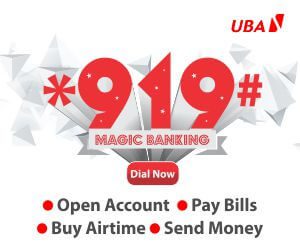 Some members of the National Commercial Tricycle and Motorcycle Owners and Riders Association and those of the Amalgamated Commercial Motorcycle Owners and Riders Association of Nigeria in Ifo town, Ifo Local Government Area of the state recently unleashed violence on one another over issues that have yet to be made clear by any one.
At the end of the violent street fight between members of the NACTOMORAS and ACCOMORAN, an okada rider, Saheed Taiwo, sustained serious injuries and is currently lying critically ill in a private hospital in Ifo. Taiwo, a member of NACTOMORAS, was allegedly attacked and seriously injured by suspected thugs loyal to one Tunde, popularly called Captain, who is also the Ifo Branch Chairman 1 of ACCOMORAN.
Following an earlier spat between him and some members of the association, some suspected thugs were said to have descended on Taiwo on the orders of the ACCOMORAN branch chairman, stabbing him with broken bottles and inflicting machete cuts on him.
Explaining to our correspondent the circumstances that led to his being hospitalised at the Soremekun Memorial Hospital, Ifo, the victim said that he and some of his friends, who had visited a boutique at the Iyana Coker area in Ifo, were waiting outside for one of them left behind inside the store when they were allegedly accosted and harassed by some members of the rival ACCOMORAN.
Taiwo, who was literally writhing in pains while narrating his experience, said trouble started when the ACCOMORAN chairman in the area allegedly asked one Dotun, a younger brother of his, to order him and his friends to leave the vicinity of the boutique. He said when they resisted, Dotun suddenly launched an attack on him and a fight broke out.
Taiwo added that while he was locked in a fight with Dotun, one of the ACCOMORAN chairman's loyalists, identified as Monsuru, aka Mustin, got hold of a bottle, broke it and stabbed him on the back with its jagged edge. He said he was immediately drenched in his own blood.
But as if that was not enough, Taiwo alleged that another of the ACCO MORAN chairman's loyalists, one Lasisi, popularly called Obasanjo, joined the fray and dealt him some machete blows on his hand. This, he said, resulted in his collapsing and losing consciousness.
Narrating his ordeal, Taiwo said, "I and my friends were coming from Ifo Day celebrations and one of us decided to buy clothes at a boutique at Iyana Coker. But as we were waiting for him outside, some members of ACCOMORAN suddenly came there. Later, their Chairman, Captain, came and immediately his boys stood up and started to hail him. And because we did not acknowledge his presence, he sent one of his boys, Dotun, who is also his younger brother, to order us to leave the place we were standing. When I asked him why we should leave, he suddenly gave me some blows and attempted to run away. I held him, but in the process, one of his accomplices, Monsuru, a.k.a Mustin, broke a bottle and stabbed me on my back.
"I immediately let go of Dotun and faced Monsuru. As I was struggling with him, Captain himself came and held. One of his boys, Laisi, popularly called Obasanjo, brought out a cutlass and attacked me with it, cutting my hand. Inspite of that, Captain still held me, boasting that he was not afraid of anyone and that he knew that if I died in the process, nobody would hold him responsible for my death because he had godfathers in government."
The 35-year-old victim claimed  that he was later told that while he was lying unconscious on the ground as a result of the injuries inflicted on him by the suspected thugs, the ACCOMORAN chairman called the police to come over and arrest him. He added that before the policemen invited by the union chairman arrived at the scene of the incident, his friends had called his brothers, who immediately took him to the hospital on the directives of the Ifo Divisional Police Officer.
"When my brothers came, they said we should go and report the case at the Ifo Police Station. When we got there, we met the D.P.O, who directed that I should be given a report that would enable me to get treated in the hospital. But while we were coming out of the station, we met Captain again in company with one inspector Akeem.
He asked the inspector to arrest me, but when Akeem saw my condition, he declined and left me to go and treat myself at the Ifo General Hospital," he said. But the victim said before he got to the hospital, the ACCOMORAN chairman and his supporters, who had arrived earlier, allegedly prevented him from getting medical attention by threatening the officials at the facility.
Taiwo said he was then forced to approach another hospital, but to his surprise, the union chairman and his boys trailed him again to the facility and warned the doctors manning it not to treat him. He said it was at this juncture that he challenged the ACCOMORAN chairman, who allegedly ordered his boys to beat him up again.
"Captain and his boys came to the hospital and demanded that I should not be treated by the doctors. I left the place and I was later taken to Demark. But on getting to Demark, where the police asked me to go and receive treatment, Captain and his boys had already got there before me. They said they had thought that I was dead and they started beating me up again. In the process, I fell and I was rushed to this hospital, where I am currently receiving treatment," he said.
Speaking on the incident, The Chairman of NACTOMORAS, Ifo Branch 1, Mr. Oluwaseun Sonde, alleged that the same Mustin alleged to have injured the victim, stabbed one of his brothers in 2014. Sonde also displayed before our correspondent pictures of persons allegedly injured by Mustin in the past.
The NACTOMORAS chairman, therefore, urged the state government to wade into the matter before it would degenerate into an untoward situation. He added that former president Olusegun Obasanjo, who is also the grand patron of NACTOMORAS had warned members of the association to eschew all forms of violence in the pursuit of their daily business.

"Our Grand Patron, Chief Olusegun Obasanjo, has given us a code of conduct that we should shun violence. We want peace to reign in our town (Ifo). We are calling on the state government to wade into the matter before it gets out of hand," Sonde said.
Attempts by our correspondent to speak with the ACCOMORAN chairman in Ifo over the incident proved abortive. Calls made to his phone were not answered and he did not also reply SMS texts sent to him. The State Police Public Relations Officer, Abimbola Oyeyemi, could not be reached for his comments on the incident.