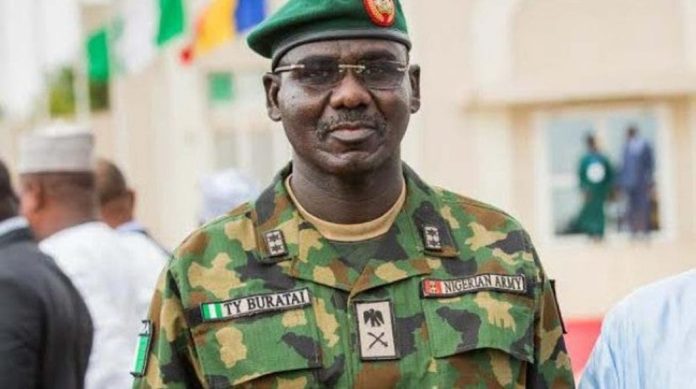 Former Chief of Army Staff, retired Lt.-Gen Tukur Buratai, says winning hearts and minds of the North East populace was a major step taken by the Army that turned the tables against insurgents during his time.
Buratai, who is the immediate past Ambassador of Nigeria to the Republic of Benin, said this in an interview with newsmen in Abuja.
He said that the people also realised that President Muhammadu Buhari was passionate about restoring peace and stability to Borno and the entire North East region.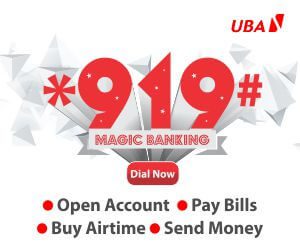 He said that there was also the reinvigoration of joint civil-military operations, composed of all operational formations of the Services. According to him, the operation had a central coordination Headquarters which also coordinated civil and humanitarian activities.
"It assists the joint force commander in humanitarian or nationalassistance operations, theater campaigns or civil-military operations occurring concurrently," he said. Buratai urged the military to be resilient and never succumb to the threats of insurgents, terrorists, separatists, kidnappers or armed robbers. He said the major trick of the terrorists was to instill fear in the minds of people so much so that the people would be afraid to go to their farms, businesses or send their children to school.
"We must all take a stand and show that we are not with the insurgents and the terrorists. "What the military is doing is fighting for the safety of the people, the military is there to protect and defend the people. "The military is not just fighting the terrorists on their own, they are there because of the people. This war is a people's war, and not just a military thing.
"Therefore, we must all get involved, be resilient, provide timely and credible intelligence and avoid any action that will disrupt the peace. "We have a duty to ensure that we entrench peace right from our homes. We must also know what every member of our community is engaged in," he said. On military tactics, Buratai said the military always evaluated and changed their tactics to adapt to new challenges posed by the insurgents and terrorists, hence the defeat of the terrorists and insurgents.
He called on locals to support the military with credible and timely information and prayers instead of meaningless and incessant criticism that were capable of killing morale of troops and their commanders. Buratai urged the military to maintain their tempo of operations and keep up the aggressive assaults, as well as enhance collaboration and synergy with other sister agencies.
"You must understand that the military is not a one man show; even when I was in service, I worked with a team, and I am happy to say that many of them are still in service. "The current Chief of Defence Staff (CDS) and the COAS served directly under me as Theater Commanders of Operation Lafiya Dole, now Hadin Kai.