Erudite Professor Julius Ihonvbere is a scholar whose academic Odyssey took him through the four walls of prestigious universities both locally and abroad, specifically University of Ife (now Obafemi Awolowo University), Carleton University, Ottawa, Canada and the University of Toronto, also in Canada.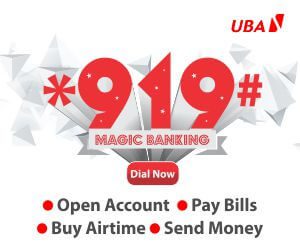 The university, who is now a member of the House of Representatives representing the people of Owan Federal Constituency, and is now nicknamed and fondly called  "Na him be this," speaks with Osemwengie Ben Ogbemudia, on his impact within the few months of his election into the National Assembly. The Federal lawmaker says he has facilitated the appointment of 22 legislative assistants and awarded over 50 scholarships to undergraduates in his constituency.
At a recent meeting with the people of his constituency, Prof Ihonvbere kicked off his address on the occasion with a quote by Maya Angelou, "I have learned that people will forget what you said, people will forget what you did, but people will never forget how you made them feel."
The former secretary to the Edo State Government said the story of his sojourn in the murky waters of Edo politics goes back well in time anddid not start with his election into the Federal House of Representatives.
According to him, "I dare say that, it is my passion and love for my people that have kept me in politics thus far, not minding the short-comings, disappointments, betrayals and manipulations; not talk of the huge financial losses in the course of the pursuit of my political ambition; all in a bid to serve my people.
"Thanks to God and to your support, we were able to surmount all the impediments on our path, (put in place by those who never wanted the dream to see the light of day), I made it to the National Assembly as your representative for the general good and advancement of Owan Federal Constituency."
While thanking Owan leaders and people; his party, the APC and the National Chairman, Comrade Adams Oshiomhole, Ihonvbere gave a vivid account of his journey into the lower chamber of the National Assembly.
"We were inaugurated into the Green Chambers on the 11th of June, 2019 and we hit the ground running with a mind-set to ensure that the 9th Assembly would make a difference in the way and manner Legislative business is run: not confrontational nor overtly submissive to the whims and caprices of the Executive, but to engender a collaborative effort that will deliver on our electoral promises to our people," he said.
SETTING UP THE ABUJA OFFICE IN THE NATIONAL ASSEMBLY
In order to settled down to work quickly in the National Assembly, Hon Ihonvbere quickly appointed members of staff to manage the Abuja office. They include Mr. Emmanuel Ahamisi as his Senior Legislative Aide; Mr. Godson Aisabora Edore, Legislative Aide 1/Personal Assistant; Mr. Anthony Iruafemi, Legislative Aide II; Mr. Bright Ekundayo, Legislative Aide II/Media Officer and Ms. Gift Aigbavboa, Secretary in line with the approval of the National Assembly.
COMMUNICATION WITH THE CONSTITUENCY
In order to effectively communicate with the people of Owan Federal Constituency, Ihonvbere, who is a professor of History and Political Science quickly set up two WhatsApp pages- Owan https://chat.whatsapp.com, a Facebook page- https://www.facebook.com/Ihonvbere, and an Email Address- owanfederalconstituency@gmail.com.
CONSTITUENCY OFFICES
During his campaign, he did promise to set up two constituency offices to make things easy for his people.  Though Afuze is the administrative headquarters of Owan Federal Constituency, he had to set up an office in Sabongida-Ora to make communication and access easy for the people in Owan West.  Both offices have since been fully furnished and functioning.
MOTION AND BILLS BEING WORKED ON BY IHONVBERE
These include a Bill for an Act to establish the Federal University of Sports , Afuze, Edo State, to make comprehensive provisions for its due management and administration for related matters, 2019; motion on the need to ease the suffering of pensioners in Nigeria,  motion on need to protect our local maize farmers, motion on need to develop and encourage the development of the dry port in Benin, motion on the need to investigate the role of the Central Bank in the illicit financial transactions amongst Nigerian banks, and motion to Amend the UBEC Act to include secondary education (co-sponsored with Hon. Taiwo Oluga).
IHONVBERE'S PROJECTS
So far, he has been able to attract government presence to Owan Federal Constituency, having facilitated the inclusion of some projects in the 2020 budget:  these projects, he believes, would create jobs and alleviate the sufferings of his people. Moreover, he has vigorously ensured that the projects inserted by his predecessor in office are implemented. In fact, some of these are already being implemented.

He said, "We must thank our brother Mr. Patrick Giwa, the Clerk of the National Assembly, who continues to show very strong interest in the development of our Constituency.
"Some of the projects we are expecting to be supported in the short term from the 2019/2020 budget will cover water, school construction/renovation, road rehabilitation/construction, street lights, and several empowerment projects for the youth and women."
The former adviser to President Olusegun Obasanjo also appointed 22 Legislative Assistants to ease communication with the 22 Wards in the Constituency, with each of them picked from the 22 wards.  Some were nominated by leaders and others were picked for their hard work and sacrifices during the campaign.  They are the link between Abuja and the wards and will represent him at occasions he is unable to attend.  They will keep the Afuze, Sabo and Abuja offices abreast of developments within their respective wards.
PROVISION OF SOCIAL WELFARE/ASSISTANCE: (From Post-election till date)
The lawmaker said, "I have provided welfare/assistance, ranging from financial, social, educational, health and business to over 300 indigenes of Owan Federal Constituency since my election as a member of the House of Representatives.
"We shall continue to be our very best in this regard.  I urge our people to be rational in some of their demands and to recognise that even a government cannot satisfy all citizens. We are keeping a record on this level of support."
PROVISION OF TUITION SUPPORT (SCHOLARSHIP) TO UNDERGRADUATE STUDENTS OF OWAN FEDERAL CONSTITUENCY
Ihonvbere added, "I set up a scholarship scheme for undergraduate students from Owan and l am glad to report that 50 of them have benefitted so far from the scheme, which was instituted to assist in the payment of their tuition fees- 25 from each local government.  In the coming years, the number will go up and so will the scholarship amount.
"To avoid complaints, we may have to resort to having applicants write examinations/tests to pick deserving awardees. I thank the totally independent Scholarship Committee: Dr. Murphy Ajayi, Mr. Airunugba, Comrade Ikosimi, Mr. Omo Odihiri, and Dr. Lewis Igbafen for a job well executed.
"Furthermore, we have advertised more than 50 international scholarship programmes sent to me by various organisations, foundations, universities and non-governmental agencies with over 200 opportunities abroad for the benefit of our children who can avail themselves to the programme.   "
"It is sad to note that our children are not exploring these opportunities.  This sort of mental laziness will not help anyone."
PROVISION OF ASSISTANCE ON THE PAYMENT OF FEES FOR JAMB ENROLMENT
In order to support our children that have ambitions to further their education, we have announced 200 to 100 per local government opportunities for support in obtaining the JAMB forms.  All they need do is write the examination.  Assistance will be on a first come and first served basis.  To the best of our abilities, we continue to assist many with admission to institutions across the country.
IT EMPOWERMENT
Between December 21st and 23rd, an IT Website Development and Desktop Publishing Training will be carried out in the constituency designed to empower selected youths. This is part of our efforts to encourage the youth in the area of self-employment.  Those selected by a private technology-based organisation that will be executing the training will be given laptops at the end of the exercise. This is an initiative of Owan Federal Constituency.  More of such opportunities will come in 2020.
JOB OPPORTUNITIES
I recognise the unemployment challenge in our constituency.  Both at the state and Federal levels, Owan people are not enjoying the benefit of new jobs.  In Abuja, the struggle is even tougher.  No slots are necessarily provided for Honourable members.  We have to beg, lobby and do whatever it takes legally to open doors.  The system itself is designed to lock out people, even when you follow due process.  This is not to mention that the Federal Government is already heavily overstaffed.  Yet, we have been able to create over 10 Federal jobs with more on the way.  We shall continue to work hard to assist our children that have applied to various agencies for employment.
Our emphasis would shift significantly from government jobs to empowerment of our youth through training, skill acquisition and further education/post-graduation training geared towards self-employment in 2020.
CONCLUSION
I can say that we have done much more than we have articulated here.  I am in Abuja to represent you and will continue to respond to the needs of our communities.  I count on your usual support, encouragement, understanding and prayers.  I do not plan to let you down in any way.  With God on our side, our dreams for a better, more united, and rapidly prospering OWAN will be met.
One of the beneficiaries of the Professor Julius Ihonvbere Scholarship, Ambrose Orhewere said: "Ihonvbere over the years has shown his capacity to represent the interest of the people. He is a pro-masses activist and those are the kind of people we need in the National Assembly to protect the interest of the masses.
"We have not forgotten so soon when he wanted to be governor of Edo State; he also displayed these pro-people character as Secretary to the State Government under Comrade Adams Oshiomhole, when he helped the government in no small way to achieve its dreams for Edo people.
Ihonvbere, who is the Chairman, House Committee on Basic Education, said recently, "These are tough times with very high expectations that representatives must deliver support to the people and their communities while giving the brand of representation that makes them proud.
"After due consultations, I have heard the call for a credible, effective and people-driven QUALITY REPRESENTATION for our people. Based on my experience, exposure and vast networks, I know I can provide that representation.
"You can count on my loyalty to our party and leaders and my understanding of the needs of our people. I will be accessible to all and push vigorously for opportunities that will empower our people and communities. With God on our side we shall work together and win together.
"I count on your prayers and support. Together, we can make things better for our people. "