BY BRIGHT JACOB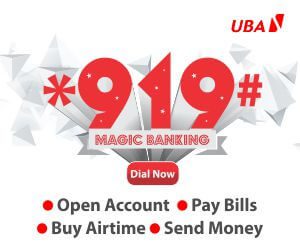 The Labour Party governorship candidate in Lagos State, Gbadebo Rhodes-Vivour, confirmed on Sunday that gunmen attacked his campaign train in the Epe area of the state.
Speaking during a live television programme on Sunday, Gbadebo said he was in the community to campaign when some men who were wearing a political party's campaign shirts suspected to be thugs of the All Progressives Congress obstructed his movement.
He said the timely intervention of the police and the Department of State Security who were on his train helped to prevent the incident from escalating.
The LP candidate noted that there have been lots of threats and assassination attempts on his life in recent times.
He said: "There have been lots of threats. We have gotten a lot of intel about potential assassination attempts on my life.
Yes, it happened in Epe. We had Honourable Wale Oluwo with us and we also had Honourable Najid of the PDP working with us and they were also shot at in Epe yesterday.
"There was a lot of anger amongst the APC youths that were there because these people were wearing Greater Rising T-shirts so we are not speculating, they were APC.
"The idea is we need to move away from this 'agberocracy' that Lagos State has come to be defined as where it is about violence and vitriol and anger and suppression and intimidation. If you do your job, you shouldn't have to intimidate people
"As our convoy was moving, a lot of young men came out and tried to block the road and we couldn't go in. We had a lot of force with us in terms of the police and it was very important that we did not show any force because what will then happen as they are trying to propagandize a Gbadebo to a Chinedu, they will now say I came in there and I tried to take over Epe and I am using guns," he explained.