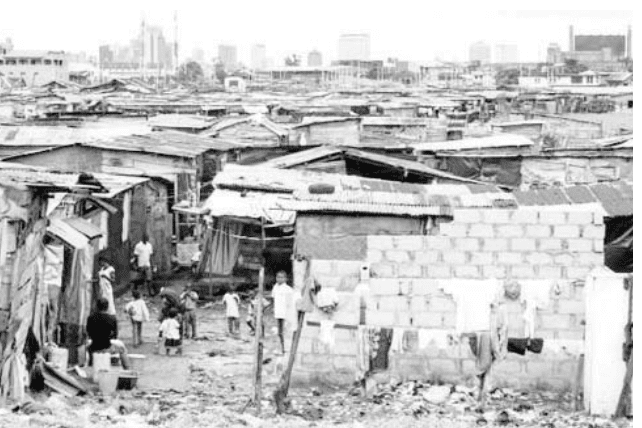 Greedy caretakers, agents compounding our woes – Prospective tenants
BY TIMOTHY AGBOR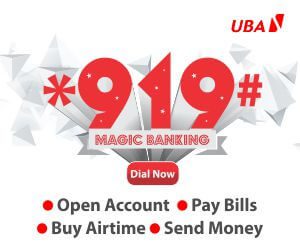 Ajob-seeker, Miss Benita Okolo, was recently forced to leave Abuja, Nigeria's capital city to settle in Osogbo, capital of Osun State. Her reason was that she couldn't afford house rent for a room apartment she wanted to get within the Federal Capital Territory.
Benita, who had finished her oneyear National Youth Service Corps late last year, had secured a job as supervisor in the FCT. But she had to forfeit the work because the company did not provide accommodation and she could not afford to pay for a room apartment that was close to where her office was located.
She said a room in the FCT area goes between N250,000 and 350,000 per annum. Frustrated, she left her friend's place in the outskirts of Abuja and decided to return to Osogbo, where she had lived before going for NYSC. "I am back to Osogbo and staying with my aunt just because I couldn't raise money for my rent in Abuja.
I wanted to take the job because I wouldn't want to stay idle after my service year but the rent was very high. Although, I have a friend there but she stays in the outskirts and transport fares would even double the rent should I try to cope. I hope government will do something about this high rent," Benita said in an interview.
One of the problems confronting Nigerians is housing. The continued migration of people from the rural communities to urban areas has been worsening the issue, while it could also be said that housing has become one of the hardest problems to solve in the world and Nigeria in particular. Estimated housing deficit in the country is about 28 million units even as the government continues to make promises of addressing the menace.
Like Benita, many Nigerians find it difficult to access affordable housing as others have been forced to live in slums. In Abuja, Lagos, Port Harcourt, and Onitsha, among others, Nigerians have continued to lament rising cost of accommodation.
As many Nigerians have no roof over their heads, findings by The Point revealed that many mansions built by politicians and other elites have been littering landscape of many cities unoccupied. Checks further showed that in some Government Reserved Areas and other private housing estates, luxurious houses are unoccupied as only gate men were seen looking after the apartments.
Following the huge influx of people into major cities in search of better opportunities on a daily or yearly basis, severe housing challenges have been the order of the day as prospective tenants have been lamenting difficulty in getting rental accommodation, owing to exorbitant rents charged by landlords and caretakers.
While some tenants would have loved to change their current apartments, they are being discouraged by the exorbitant money they would pay some landlords, caretakers and agents as "commission and agreement" charges. Checks by The Point revealed that most people affected were low-income earners who could not afford the expensive rents. This situation has forced them to migrate to perceived less expensive areas, most of which are slums.
For instance, in Abuja, most residents have moved to areas such as Suleja, Madalla in Niger State, and Mararaba in Nasarawa State, among other such places to avoid high rent. In Lagos, some have moved to the outskirts of Ogun State.
There is overcrowding in the apartments of those who struggled to afford the rent as family members host relations who had migrated to cities for greener pastures. A Nigerian lady recently stormed the social media with a video as she bitterly complained about a poor apartment that some caretakers got for her after paying N1.2 million in Lagos State.
She described the apartment as "an uncompleted building," and demanded for the refund of her money. The young lady got into heated argument with her caretakers after they showed her the not-sogood-looking house.
She was seen expressing displeasure with two men, presumed to be her agents as she recorded the apartment she got for N1.2 million. The lady showed the dirty condition of the toilet of one of the rooms and regretted paying for such building. The agents could be seen trying to calm the angry lady down as they promised to put everything in order.
But she disagreed totally, saying that the environment and building were not what she bargained for.
GREEDY CARETAKERS, ESTATE AGENTS INFLATE RENT, DEMAND EXTRA CHARGES – PROSPECTIVE TENANTS Some Nigerians who have recently moved to a new apartment and those on the verge of getting one have accused caretakers and estate agents of adding extra charges to the rent, which further compounds their woes of getting a roof over their heads.
They said the "commissions and agreement charges" that caretakers and agents demanded were very high and argued that these charges were not known to the landlords. "Many caretakers would have to face the wrath of God.

What they do is simply extortion. Before one could even raise rent for the main accommodation, one would have to go through a lot. But, it is sad that agents are adding to our problems by charging very high in the name of commission and agreement fees. Even to show you the house, they would first collect some money.
This is not fair," a resident of Lagos, Temitayo Itaneye, said. According to Olanrewaju Mariam, landlords should be wary of the kind of people they allow to source for prospective tenants for them. "They are frustrating ordinary masses. Imagine, in Ajah, there were about 20 agents trying to market a shop. There should be regulations in that practice," she said.
"I rented a room (mini-flat) for N250,000 in Lagos and I paid agreement fees of N50,000, another N50,000 as commission and another N50,000 as damages fee. The total package was N400,000. My landlady only gave the agent N30,000. I had to pay all that because the house is close to my office and I don't want to lose that job," a resident, Oromidayo Asela said. Another resident, Mayabikan Odunayo Ibrahim noted that "because of this agreement and commission, I had to relocate to Sagamu to get a decent house with low budget.
Many could not get a house of their choice because of this agreement and commission issue and many are suffering in their current houses but can't move out because of agreement and commission problem." Saheed Olalekan, a tenant, told The Point that "even if one goes to meet a landlord without the agent, the landlord would still collect agreement and commission fees.
Those who were interviewed urged land developers to consider the growing poverty and poor economy of the country, and desist from charging exorbitantly for rent.
They also called on government to stop the agreement and commission charges.
BLAME LANDLORDS, HIGH COST OF LIVING, BUILDING MATERIALS – CARETAKERS, AGENTS
Some real estate entrepreneurs, caretakers and agents have said the idea of commission and agreement fees was a creation of landlords, adding that rising cost of building materials and general cost of living could also be responsible for the high cost of renting apartments.
In an interview with The Point, an estate manager, Iyaniwura Lukman, said if prices of building materials continued to skyrocket, Nigerians might continue to pay through the noses for accommodation.
"The cost of building materials is rising on a daily basis and also the cost of living. The landlords also buy foodstuffs in the market and they have to increase the rents just like other business owners are increasing the prices of their goods. Most of the landlords depend on house rents for survival and it is their business.
So, whenever the cost of building materials increases, the rents would have to be reviewed upward," he said. Other caretakers, including Olayiwola Wasiu Kehinde and Tanco Wakeel, also bemoaned the high rates being charged by landlords and their colleagues.
An estate surveyor and valuer, Oluwabukola Okunade Eshorun, said many Nigerians patronised unregistered agents, noting that such prospective tenants risked being defrauded. Meanwhile, the administration of President Muhammadu Buhari has promised to address shortage of accommodation in the country before its tenure ends in May this year. Head of Civil Service Of the Federation, Folashade Yemi-Esan, said, recently, during the groundbreaking ceremony of a 116 housing unit for Civil Servants in Abuja, that the Federal Government was committed to providing decent accommodation for residents.