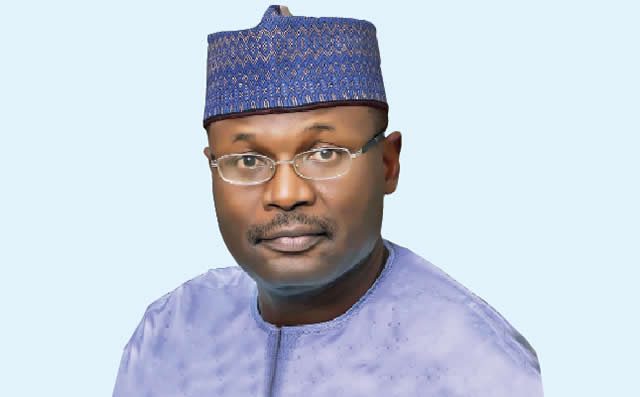 Ethnicity, money, not ideas will determine new president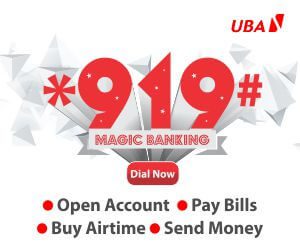 Nigeria's next president, to be elected in twelve days' time, will largely be decided by ethnic and tribal considerations rather than ideas, stakeholders have told The Point. They also hold that money will play a major role in determining who will eventually emerge winner of the polls.
These two, among others, are said to be factors that would determine people's choices and separate the winner from the losers in a race that has grown increasingly tight such that observers are beginning to imagine a possible run-off scenario.
As early as late November last year, the race was still an open one among four leading candidates of the ruling All Progressives Congress, Bola Tinubu; main opposition People's Democratic Party's Atiku Abubakar; the Labour Party's Peter Obi and New Nigeria Peoples Party's Musa Kwankwaso.
That has, however, changed dramatically leaving the candidates of the APC, PDP, and LP as clear front runners in a too-close-to-call situation.
Findings by The Point revealed that the majority of Nigerian voters were yet to change their minds about vote selling and buying, the stakeholders added that some electorate would still consider voting for candidates who offer them money as poverty, hardship and massive suffering continues to bite harder in the country.
"YOU DIDN'T MENTION VOTE BUYING BUT I WILL SAY OUR PEOPLE HAVE NOT INDICATED ANY SERIOUS INTEREST TO CHANGE FROM VOTE SELLING AND BUYING. ON ELECTION DAY, MOST OF THEM MAY NOT EVEN REMEMBER THE PROMISES OR IDEAS OF THESE CANDIDATES AGAIN. ALL THEY WOULD BE EXPECTING IS MONEY"
According to them, it would be naïve of anybody to dismiss the place of ethnicity and tribe. They said most votes on Saturday, February 25, would be cast along or based on ethnic and tribal considerations. To this end, they contend that candidates' manifestos, promises, and ideas would be relegated to the background such that they would count for nothing as determinants of who, eventually, would win the race.
A legal practitioner and public affairs commentator, J. P. Jones, said the candidates had already revealed their manifesto to the public, saying that economy, insecurity and the structure of Nigeria are strong factors that Nigerians would be expecting whoever emerges as the winner of the presidential poll to address. Jones told The Point in an interview that "You didn't mention vote buying but I will say our people have not indicated any serious interest to change from vote selling and buying.
On election day, most of them may not even remember the promises or ideas of these candidates again. All they would be expecting is money. These are people who suffer from poverty of the mind. If they can collect money to be mobilised for campaign rallies, you can be rest assured that they will also collect money from politicians to vote.
Unfortunately, this has led us to the suffering we are currently going through, but Nigerian voters are not ready to change." Jones added that, "I think all the candidates have analysed their manifesto and have been saying what they have in stock for Nigerians. Of course, we know that no government ever comes in and attends to all the needs of the citizens, but I want to believe that issues of insecurity, economy and unity of Nigeria are topmost in the minds of the people and the candidates should consider these very seriously. "The hunger in the land is very alarming and outrageous.
I believe people will prioritise their welfare first in choosing who they will vote for. And if you have been watching closely, all these candidates have mentioned welfare and have also boasted of providing one at one time or the other. "Also, they have all assured Nigerians of their readiness to fight insecurity. This is very important because it has been a source of worry for many. Whenever there is insecurity, it affects other sectors. With insecurity, there will be low food production because no farmer would feel safe on the farm. As you can see, what has been happening in the North generally is that some farmers had to bribe bandits before they could access their farms. Certainly, that will have ripple effects on the prices of food items.
The inflation we are experiencing today is not only caused by a rise in other logistics but insecurity contributed severely to it. So, I feel that people would consider a candidate that has shown capacity in the past to create a peaceful atmosphere during his past offices.
He added that age, physical and mental fitness and alertness will also feature prominently in determining the winner, considering the fact that for the first time a large proportion of those expected to vote is made up of youths. "Unlike before, I want to say age will be a key determiner of people's choices.
Now, the youths are showing more interest in politics and we have discovered that recent data has shown that the number of youths who obtained their PVC has increased significantly.
I don't need to mention names but age will also be a deciding factor in this election. "Religion and tribe will be considered by a good number of people and that's why you see the candidates identifying with their supporters with the kind of attire and language they speak.
So far, most people have already made up their minds on who to vote for, even if the campaign should end today, they would not think twice before voting their mind," he said. Meanwhile, a renowned traditionalist, Adigun Olosun, Baba Olosun of Osogboland, has said that ethnicity and tribe would be top factors that people would use in choosing the next President.
He said, ordinarily, someone like Peter Obi of the Labour Party would have won with a wide margin, but the former Anambra State Governor may not emerge because "Nigeria is not a sane country." However, he said it was time for the South to produce the President and that with the financial war chest of Tinubu and the quality of campaigners that he paraded, he would emerge victorious.
According to him, "the thing is that the issue of tribes will be considered this time around in choosing the next president. Remember that President Buhari is Fulani and he has done this for eight years. Why put Atiku, who is another Fulani, there again? Nigeria belongs to all.

There was an agreement, although not written, between PDP and APC that the South should produce a President this time around, either Yoruba or Igbo. While APC stood on that, Atiku changed the mind of the PDP. That's why you will see that PDP is not a good party. It's not a party of truthful people.
Why can't they allow Southerners to do it now so as to see the style of their leadership? "I think ethnicity and tribe will determine people's choice and that's why I said the race should ordinarily be between Tinubu and Obi being candidates from the South.
But, the thing is that Obi might not emerge because Nigeria has not developed like Europe, America, or Canada. If Obi were to be in a country that is sane, where people's rights are respected, he would win because he has ideas and he is very brilliant with the way he has been marshaling his campaign policies.
If we are in a sane country where things are done rightly, Obi will win. But, Nigeria is an insane country. It is a country of "mad people". That means only the "mad ones" will emerge and rule. "But, go and note what I am saying, after this election, the next election will bring a good leader or President like Obi. Although we don't know who will emerge then specifically. But, now, the race is between Atiku and Tinubu but Tinubu will likely emerge because he is from the South and all the parameters on the ground, like money, people, and how the system has been planned, are for Tinubu. There are some people that have been planted for Tinubu and that have been making noise for him, people like Ganduje and el-Rufai.
These people will destroy this country if Tinubu doesn't emerge. El-Rufai has already said that they would finish the cabal in the presidency who are against Tinubu and you know what that means," he said. Pan Delta Development Forum's National Publicity Secretary, Ken Robinson, said the issue of inclusiveness, equity and fair distribution of power in Nigeria, is top priority.
"You will recall that for some of us in the Southern and Middle Belt Forum, including PANDEF, Afenifere, Ohanaeze Ndigbo and the Middle Belt Forum, beyond the issues of who can address the issues, competence, integrity and capability, there's also the issue of inclusiveness, equity and fairness in the power distribution in Nigeria and in power balance.
"After eight years by May 29 of the northern presidency, as represented by President Muhammadu Buhari, our stand remains that the next president should come from Southern Nigeria, particularly from the South East and specifically, the person of Peter Obi, not just because he is capable or competent. The issue of equity, fairness and justice, not just sentiments, is fundamental.
Those are the issues that have sustained Nigeria for over 60 years. So, we are going to vote along those sentiments as well as who can do the job. Categorically, you know that for the Southern and Middle Belt Leaders Forum, the next president of Nigeria should be Peter Obi who represents a new dispensation, a departure from the old.
He comes with not just renewed hope or change but represents a complete departure from the status quo and we think that he's the best for Nigeria and my advice to all Nigerians is that it should be Peter Obi, and they should go out on the 25th of February. Across the Southern part of Nigeria, where we have our members across the North Central and North East, North West, that's the direction we are going.
The point to be emphasized is that the issue of governance is beyond who can solve the problems but also who has the sensibility to bring Nigeria together, unite us and drive Nigeria to some level of national consensus in addressing the problems we are facing.
Nigeria is divided like never before." He added that beyond the need for inclusiveness, four other issues will determine voters' choices. He listed the economy, insecurity and the issue of sensibilities to our oneness, and diversity of the country.
We need to talk about balance, and the security of lives and properties; we need to talk about the welfare of our people, which is an economic issue and perhaps the issue of international relations, which is not a major issue. "Let's put the four front-line candidates on the table and weigh them in terms of the most challenging issues we have talked about, namely the economy, insecurity, unifying the country and international relations.
Who do you think can handle these things better? Is it Atiku Abubakar, who was vice president under President Olusegun Obasanjo that even had altercations with his boss? "An ambitious man who has contested for the office of the president six times before and this is the seventh time, with his biases and premonitions, someone who couldn't condemn the killing of Deborah Samuel openly, can such a person solve these problems? We will continue to have these situations we are having now where armed herdsmen go and ransack communities in the North Central areas in Benue, Plateau. Insecurity will even get worse.
"That's why we said Peter Obi represents a new dispensation, he's a fresh breath, and the answer and the reality. If Nigerians make the mistake of not making Peter Obi the president, the ramifications will be there. Ohanaeze Ndigbo National Publicity Secretary, Alex Ogbonnia, tipped Peter Obi to be the one with the magic wand.
"I think only Peter Obi can be sure to address all these things, that is the magic one. When he was in Anambra, he met an empty treasury, by the time he left, he left billions. What is important in leadership is making sure policies are implemented; it's not just a matter of setting up policies.
The political framework of any government lies on the kind of policies and their implementation. So, if you set a good guideline and make sure it's implemented faithfully, what you'll be getting is the outcome. It is that outcome that will touch the masses."
T h e difficulty people are encountering right now, he said, is affecting everybody and everyone in all the political parties. "But despite the difficulty, they will still go where they want to go. We are talking about how things will improve and the person who has the magic to transform the economy, evidently, is Peter Obi. Every reasonable electorate now, not unreasonable persons, will be thinking about what will make Nigeria better, and what is clear that will make Nigeria better is Peter Obi."
Afenifere leader, Ayo Adebanjo, said Nigerians have been listening to all of them and that they can tell which one has been addressing issues, other than abusing themselves, saying you are a rogue, you are a worse rogue. "It's only Peter Obi that's addressing the issues.
We are all living in denial, until we face the truth, we won't get out of this doldrums. For the last three weeks or four, what has the APC been saying? If it doesn't accuse the PDP, it will accuse its own government.
That's not the issue, only Obi has been doing it. Go and face the people and stop living in denial. That's the truth, although they may not like to hear it. The only man that can solve all these issues is Obi, don't deceive yourselves, others just want to rig the election.
"The people that have suffered enough, I won't try to pretend they haven't. People are suffering; do you know how much we were buying rice, and petrol in 2015 and how much we are buying now? What's the state of universities now? What a b o u t security? Who is safe in the country? In the state of the president, the governor there is asking for mercenaries to come and help them, that's the man in charge of the state's security. What I'm telling you is not news, don't deceive yourselves.
The candidates can't decide for you, they've put all their plans before you." A civil servant from one of the Southeastern states, John Iroanya, told The Point that he knows "quite a lot" about the candidate of the APC, Bola Tinubu, and had visited Lagos during the tenure of the former Governor.
According to Iroanya, Tinubu's accom – plishments in Lagos were what he wished could be replicated in his own state. Starting with the environment in Lagos, Iroanya said that Lagos State used to be synonymous with heaps of refuse dumps constituting an eyesore in most street corners in the state, but vanished after Tinubu's intervention as governor.
Iroanya also gave credit to Tinubu for being among the governors who established waste management authorities in their states. Iroanya also praised Tinubu for his role in securing Lagos, something he claims the state is still reaping the benefits of.
He noted that he didn't have any doubt in his mind that Tinubu would address all the insecurity in the country "I know quite a lot about the candidate of the APC, Tinubu. When he was the governor in Lagos, I took a trip down to Lagos for some personal business. And while in Lagos, I noticed some of what he did and I wished my own state governor could replicate what Tinubu did for Lagos. "For me, I believe that Tinubu did very well for the environment in Lagos.
Before he came into office, I used to see some of the mountains of refuse dumps in the state. However, after he became Governor, I noticed that the heaps of refuse started to vanish. "And not only that, Tinubu was among the governors, if not the first one that established a waste management authority, which other states later began to copy.
"I don't know how he did it, but security also improved in Lagos State when he was in charge. And today, the state is reaping the benefits of what Tinubu did. "I saw one of his (Tinubu's) rallies in the North. There, he promised to address the remaining insecurity in the North and other parts of Nigeria.
I believe the man will deliver," Iroanya stated. While giving his opinion on the recent scarcity of naira notes and fuel, Iroanya said that initially he was confused when Tinubu made the allegations about some people in Aso Rock working against his presidential ambition.
He told our correspondent that afterward he saw the truth in what Tinubu said after he realized that such could be perpetrated by people for selfish interest. Continuing, he stated that none of the presidential candidates of the four "main" political parties was either a religious or ethnic bigot. However, he said that among the lot, Tinubu was "the most accommodating."
In Iroanya's view, Tinubu appointed non-Lagosians from all walks of life into sensitive positions in Lagos State, and whether such individuals were Muslims or Christians was of no significance. According to Iroanya, "What mattered was your ability to deliver for the state." He added that "The Jagaban will repeat all these at the national level."
He encouraged Nigerians not to entertain any fear, as Tinubu "would not disappoint". Asked about the age and health of the APC candidate, Iroanya said that Tinubu had been "bubbly" and "active" during his presidential campaigns and "his age and health would be non-factors" to his victory at the polls.