They can press charges – Experts
With the continuous increase in the cost of treatment at private hospitals across the country, many Nigerians have been constrained to resort to the public or government hospitals for their health needs.
But inspite of the cheap cost of treatment, this heavy reliance on public or government-owned hospitals by poor Nigerians has not been without its downside. The society has become awash with accounts of the bad experience of Nigerians who have been patronising these public or government-owned hospitals.
Many Nigerians have lost their loved ones in the course of seeking cheaper medical treatment for various ailments in public and government hospitals.
Lately, the ugly development seems to have taken the turn for the worse with people who have been victims accusing officials at public and government hospitals of carelessness and negligence.
According to them, the doctors and nurses in the public hospitals denied their critically ill relations access to some basic medical facilities such as oxygen, bed spaces and medications that ordinarily should have been provided by the government, resulting in their eventual death.
A parent, Mr. Semiu Bello, recounted how he lost his first daughter, Sadiat, four hours after the doctor and nurses allegedly delayed in administering medications to her. Bello said that Sadiat was initially diagnosed with typhoid and was first treated at a private hospital for two weeks, during which she also received pints of blood and other treatments. But inspite of that, he claimed, his daughter's health condition deteriorated. "We decided to transfer my daughter to Lagos Mainland Hospital at Yaba, Lagos State. So, we were put in the emergency hall and that was where she was attended to. She was given bed space on the third day because of the large crowd of patients," he said.
Bello told The Point that, on the third day, one of the doctors on duty prescribed a drug, which he immediately bought.
He explained that on his return to the hospital, the doctor was shocked that he was able to have found the drug in a jiffy.
He, however, said that the doctor had to transfer Sadiat to his colleague who was just resuming duty, while he closed for the day.
Bello claimed that when he approached the new doctor with the drug, he refused to leave his office to attend to his dying daughter, despite his pleas.
The distraught father said, "I brought the drugs at 3:50pm and informed the doctor on duty. But, instead of him to quickly attend to my daughter, he sat in his office gisting with some women. I'm sure they were not nurses. They looked like his women friends. Unfortunately, the doctor delayed in administering the drugs until four hours later, precisely at 7:50pm. I even approached and begged the nurses to administer the drug, but they said they could not because they didn't have the permission to do so; only the doctors were authorised."
Bello added that when the doctor and nurses eventually entered the ward where his daughter was admitted, she had died.
When asked what action he would take against the hospital, he said that with the intervention of the management and some religious leaders in his community, he had decided to leave the matter to God.
Mrs. Yetunde Oguntade claimed that she lost her elder brother, Seun, at the Lagos University Teaching Hospital due to shortage of oxygen.
Oguntade said that before Seun's death, she had lodged complaints about the nonchallance of the health officials toward her brother's need of oxygen.
She said, "My brother was initially diagnosed with bone marrow infections at the first two private hospitals where he was being treated before he was transferred to LUTH, where he was finally diagnosed with lung infections.
"So, he was placed on oxygen because he had breathing difficulty. But even before that day of the incident, whenever the health officials came for ward round and they observed that the oxygen had almost finished in the cylinder was when they would start running up and down for fill up."
Oguntade added that her brother died during the night after the oxygen had been exhausted and there was no health personnel on ground to attend to him.
"My brother gasped for breath in the night until he died. We complained, but the doctors denied the cause," she alleged.
Mr. Bolaji Faraji, a welder, also narrated how one of his apprentices, Mr. Gbenga Alao, died of late administration of treatment and allocation of bed space at the Ifako-Ijaiye General Hospital, Lagos State.
Faraji told The Point that Alao had just suffered from electrocution and was quickly rushed to the hospital for medical attention, but that the nurses stopped them from wheeling the young man into the ward.
He said, "We begged the nurses to attend to our dying friend but they insisted that he stayed in the car he was brought in. They said there was no bed space for him. We then told them that they should treat him in the car but they refused. Some minutes later, Gbenga died. He was still alive when we rushed him to the general hospital. They killed our beloved friend!"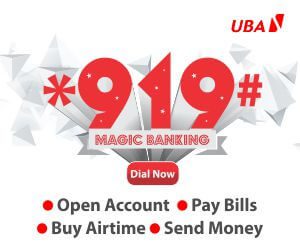 RELATIONS CAN PRESS CHARGES, SAY LEGAL EXPERT, ACTIVIST
The first female President of the Nigerian Bar Association, Dame Priscilla Kuye, said that family members, relations and friends of the deceased victims could press charges against the erring medical personnel.
Kuye, however, said such a legal action would depend on the degree of negligence on the part of such health officials because of the peculiarity of the situation in this part of the world.
"It would need a proof of high degree of medical negligence. It's the court that can decide on whether the doctor was truly negligent or not and if they can prove it, then they can win their case. If the plaintiff has all the facts and these are presented before the court, the person can win. But it is always very difficult in this part of the world to prove the negligence. I have read of similar medical cases but they don't press charges," she declared.
Also, the National President of a human rights group, Path of Peace Initiative, Comrade Dandi Eze, accused public health care officials of alleged hostility to patients.
"I have witnessed it many times. It is common in the general hospitals. The plaintiffs can press charges no matter the degree of negligence caused by the medical experts involved. In fact, most deaths in Nigeria are caused by the negligence of these public health personnels," Eze said.
The activist therefore urged the government to enact laws that will protect patients and make health officials save lives.

DOCTORS REACT
Reacting to the allegations, a public general medical practitioner, Dr. Sule Odu, said that he would not totally agree that public health officials had been negligent in the performance of their duties.
Odu claimed that it was not a standard and regular practice for patients to be transferred from public to private hospitals.
This, he argued, was usually done at the request of the patient or family members.
He further explained that, in this part of the world, it was wrongly believed that patients got more attention in private medical care centres than the public hospitals.
"The number and quality of medical practitioners in the public hospitals cannot be compared with those in the private, whereby if there is any complicated medical case, a specialised medical expert would have to be invited to look into it and which at the end, costs more than the usual bill in the public hospitals," he said.