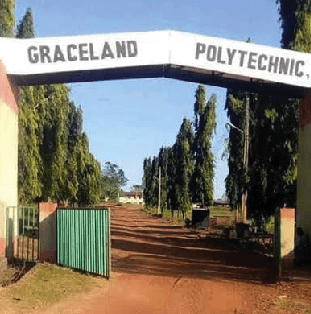 Affected students attack school officials, demand refund of fees
BY TIMOTHY AGBOR, OSOGBO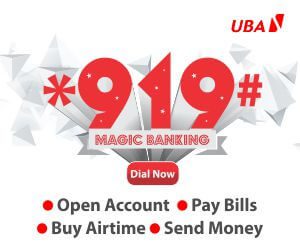 As Nigeria continues to grapple with the challenge of offering admission slots to millions of applicants seeking placements in its licensed public and private tertiary institutions of learning, some ivory towers have been exploiting the problem by ripping unsuspecting students off with fake admissions and offering unaccredited courses, findings by The Point have revealed.
Year in, year out, millions of admission seekers who sit for the Unified Tertiary Matriculation Examination fail to secure slots in the universities, polytechnics and colleges of education.
Sadly, some tertiary institutions have been cashing in on the rush by students to further their academic pursuits after finishing their secondary school education. The schools indulging in this infamous act offer admission to applicants with unaccredited academic programmes.
One of the institutions that are allegedly involved in this unwholesome practice was exposed recently by affected students who got angry upon discovery that their courses of study were not accredited.
The school, Graceland Polytechnic, Offa, Kwara State, established in 2019, is said to be a private institution which currently has over 2,000 students for National Diploma programmes.
It was gathered that the polytechnic owned by one late Princess Ayodele Oyeleke, commenced operation in February, 2019 with the approval of the National Board for Technical Education (NBTE) to run Diploma programmes in five courses, including Business Administration, Computer Science, Statistics, Computer Engineering Technology and Electrical and Electronics Engineering Technology.
In the following year (2019/2020 academic year), The Point gathered that Graceland Polytechnic introduced four new courses, which were not part of the courses approved for the institution, and which were also not on the Joint Admissions and Matriculation Board's caps of the school. The management reportedly promised that they would get approval during the accreditation process for the newly introduced courses, including Science Laboratory Technology, Mass Communication, Technology, Accountancy and Public Health Technology.
A lot of unsuspecting students were said to have applied for these unaccredited courses and were given admission directly by the school without passing through JAMB.
It was further learnt that the school admitted over 2000 students to study the unapproved academic programmes after it promised the students it would regularise them.
Unable to get approval for the courses in the previous academic session, the polytechnic further proceeded in offering admission to students during the following academic session (2020/2021) with two other courses – Building Technology, Library and Information Science – which it introduced without NBTE's approval.
However, trouble started for the institution after its first and second sets of students graduated without approval and accreditation of the courses they studied for two years. The affected students, in their hundreds, stormed the school in protest and started pelting the school management officers on sight with stones for allegedly offering them courses without accreditation from the regulatory agency.
The victims also claimed that they were neither given result nor certificates after completion of their academic programmes.
Armed with clubs, placards and leaves, the irate students vented their anger on the school premises by shutting the gate and demanding that the authorities return their school fees running into millions of naira.
One of the affected students who identified himself as Temitope Adara said, "It is sad that we are just discovering this mess. I just finished by ND programme and I was about processing a direct entry to another institution for degree when I discovered that the course I studied at Graceland Polytechnic hasn't been accredited.
"This is painful to us and that is why we protested and called on the management to accredit these courses or refund us our school fees and other tuition. I have spent over N500,000 in this school and there is nothing to show for it."
Some of the affected students narrated how they left their schools after they discovered that they had been studying unapproved courses.
"I was offered Science and Laboratory Technology last year but I left the school after my ND 1. I left after I got information that my course had not been accredited.

Those of us who left are more than 100. We asked those who were victims of the issue and they told us not to return to the school again. We made efforts for the school to return our fees and other payments but they declined, saying we should tarry, that the courses would soon be accredited,"one of the victims lamented.
A polytechnic lecturer who did not want to be named confirmed corrupt practices of tertiary institutions offering admissions to unsuspecting students to study unapproved courses.
He revealed, "I am in the system, so I know what I am telling you. Most of our tertiary institutions in this country run unaccredited courses and even some who are accredited have since lost their accreditation and the school will not inform their students.
"These universities and polytechnics keep deceiving and scamming students, collecting school fees and extorting unsuspecting students about regularisation by JAMB with unending promises that some NUC and NBTE team would soon visit to inspect facilities for accreditation. The government and stakeholders should look into this ugly trend and checkmate it."
"For instance, those who had finished since last year at Graceland Polytechnic are still at home with no results, no certificate and nothing to show for the money they spent. There are hundreds of them currently in this school and more in other tertiary institutions that are still not aware that they are studying unaccredited courses that will take them nowhere," the lecturer added.
When contacted by The Point, the Registrar of the polytechnic, Mr. O. Ibitoye,confirmed that the courses were not accredited, but explained, "Accreditation of courses is not done at a time. We were supposed to have done the accreditation of these courses but due to what happened in the school, the death of the proprietor, we could not be able to do it. But we have already contacted NBTE and they said they would be visiting our school next month.
"This issue of unaccredited courses is not peculiar to our school, it is done everywhere. It is only that some elements are behind it. The only protest we had regarding this issue was late last year and we have not had any student after that coming to us for repayment of their school fees. We are currently writing our examination and everything is going well."
Meanwhile, the National Universities Commission had made public the accreditation status of academic programmes in the country's tertiary institutions. The report indicated that there are over 150 unaccredited courses in 37 of the nation's 143 universities.
A further analysis of the accreditation status showed that state universities top the chart when it comes to harbouring unaccredited courses, while federal universities follow immediately with 13 of them making the infamous list. Private universities are in the minority as only eight of them are found wanting, according to the data.
While alerting applicants to ensure they visit NUC website and verify the list of courses purportedly offered by tertiary institutions, the commission noted that the University of Abuja was leading in the report. The university is said to be home to 15 unaccredited courses, including law as at 2016. The other schools are University of Benin, University of Jos, University of Nigeria, Nsukka and the University of Calabar.
The Point further gathered that over 150 courses out of the over 4, 000 offered in Nigerian universities have questions to answer. Our correspondent found out that academic programmes that enjoy full accreditation generally have a five-year lifespan within which they are due for re-accreditation.
After this period, some courses might lose or retain their status depending on how well they have been managed, while other could be visited with interim accreditation.
According to the information on NUC website, accreditation could be lost mostly in situations where facilities on ground, both in human and material terms, have evidently depreciated.
Courses that have been downgraded to interim accreditation usually walk a very tight rope as another spell at that level usually leads to outright loss of accreditation.
The commission further noted that academic programmes were not accredited in perpetuity, but accreditation was reviewed at regular intervals to ensure that they still met Benchmark Minimum Academic Standards (BMAS).