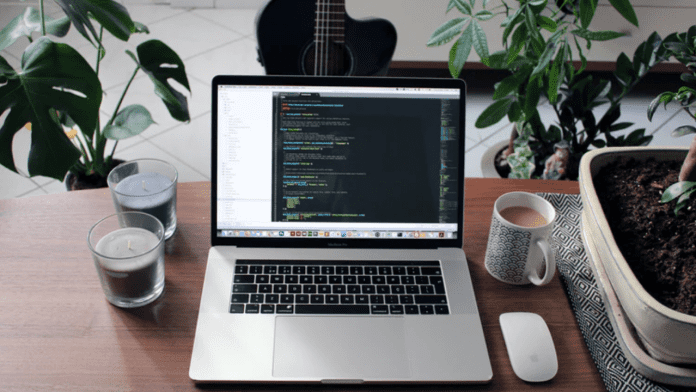 You might have heard of the word freelance or freelancer. While there is no difference between the two words and if you've ever wondered what it means and why is one of the most trending topics on social media.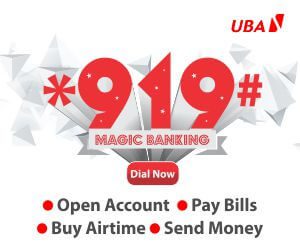 Well, a freelancer is someone who works as an individual and isn't committed to one employer only, he or she works to get paid for a particular skill like writing content, graphics designing or even web designing and web development.
They get paid for their work and they move on to work for another client.
Freelancing in Nigeria is one of the cool ways to make money online in Nigeria, and Nigeria is known to be one of the most active countries with freelancers.
So if you want to know how to become a freelancer in Nigeria or what it takes to become one, then this article is for you.
How to become a freelancer in Nigeria
Before you can start freelancing in Nigeria, there are some things you need to have in mind. It's not easy as most people would describe it to be, but due to the numerous competitions out there, you have to be hardworking and consistent if you want to make money from freelancing.
Below are some of the things you need to know if you want to become a freelancer in Nigeria.
1.Make proper research
The freelancer field is very wide and there are a lot of skills that are fetching people money as a freelancer, but before you go out claiming you're a freelancer, it's advisable to know which niche or skilled individual's clients are looking for. You might have been practising your skills in a niche before, but it's better if you do research and learn more before you embark on that freelancer journey.
There are tons of niches where your skills can be applied and you'll be getting clients that'll only want you to do that job for them.
The following skills are some of the best to make money as a freelancer in Nigeria: Content Writing, Facebook Ad Management, WordPress Development, Photoshop, Content Marketing, Search Engine Optimization, Graphic Designing, Animation, Web Design and Development.
2. Seek mentorship
After conducting proper research on which skills you need to work on and also build connections to, you'll need to seek mentorship from someone who was once in your shoes and has been in the freelancing game a very long time. This is good because a mentor knows how everything works and with their experience, you'll be able to learn and implement better strategies to your game.
3. Join freelancing websites
After making your research and you've learned more from your mentor, now it's time to implement what you've learnt, it's time to go out there on a freelancing website and get that first job, it's more like you want to sell your skills online and there are lots of freelancing websites to sell your skills on. You'll need to find two good websites to build your profile on and start getting jobs from clients.
For starters, I'll recommend you go with Fiverr, Asuqu, Freelancer.com etc. Build your profiles on these websites and also research how to rank for gigs, once you start ranking, you can start accepting jobs from clients and get paid instantly.
4Build a portfolio website
As a freelancer in Nigeria, it's important to have a portfolio website because it makes you a little bit more professional and it will also contain all your services and projects you've completed over the months or years. With this Portfolio Website of yours, your new clients can easily read through testimonials from your previous clients and it'll enable them to see that they're giving a job to someone with professional capabilities of handling the job.
5 Build a brand
If you have completed the above tips after a year or months into the freelancing world, it's time to move on to the next level and let people recommend you to others using a particular brand name you're known for. Yes, it's time to build your brand and having a brand gives you more credibility and adds more to your professional status.
Building a brand involves you having a known business name, a brand logo and a business card. You'll also need to register your business to add more worthiness to it.
6. Promote your brand and services
It's also important to promote your brand as a freelancer in Nigeria, you need to take advantage of social media platforms by creating awareness of your brand and your services, you can run paid promotions on Facebook, and Instagram and also work on SEO for your website. This will give you more audience and more audience will give you more clients.
When you promote your brand and your services, you'll get more clients and will be able to make more money than before. Promotion works effectively if you take the proper steps towards it and you'll be wowed when it converts to what you're expecting.

7. Have good customer relations
This is one of the key tips to know as a freelancer, good customer relations should be mandatory as a freelancer, your clients might call you several times, and lay complaints about different things and some of them can be so rude and speak out of character, but it's your job to always handle the situation as a professional.
Let honesty reflect in all you do and always, let your work be transparent. Having a good customer relationship is very important and it'll give you long-term clients if you practice it very well.
Conclusion
If you've ever come across a professional freelancer in Nigeria, give them a little interview and they share their experience with you and you'll find no difference between what was written here and what they'll tell you. If you want to become a freelancer in Nigeria, these are the best tips to follow and I hope you find them very informative and helpful.
Source@naijaknowhow.net