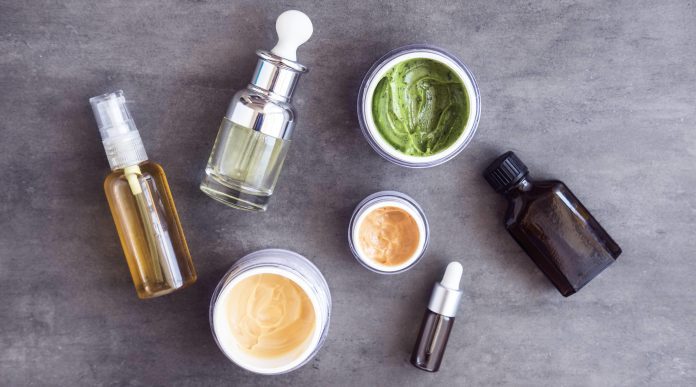 The skincare industry is one of the most lucrative in the world. Currently, experts predict that it will be worth around $200.25 billion by 2025. That's an incredible opportunity for aspiring entrepreneurs interested in starting a skincare line.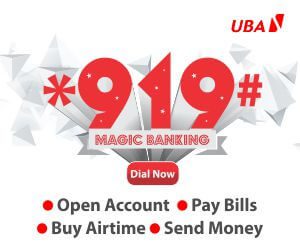 Whether you're planning to sell moisturizers, masks, exfoliators, or skin-tightening products, you'll always have a market among consumers who want to look their best and boost their confidence.
Plus, with many people looking to build their self-esteem after months of spending time indoors, now is a great time to learn how to start your own skincare line.
Below, we'll take you through how to start a skincare line from scratch; with handy tools and advice you can apply to establish a successful skincare brand.
How to start a skincare line in seven steps
1. Meet the legal requirements
Launching your own skincare line is exciting. You'll probably be eager to start mixing up ingredients and picking the perfect packaging, but there are a few legalities you'll need to address first.
To start, read up on the Food, Drugs, and Cosmetic Act (FD&C Act). The FDA uses this act to ensure that all skincare products meet the right standards for both quality and safety. Essentially, your products must be safe for consumers to use and properly labeled.
If you're manufacturing skincare products at home, you'll need to ensure you're following the Good Manufacturing Practice checklist available from the FDA. This will help you set up your manufacturing space to comply with the rules established for home-based cosmetic manufacturing.
Additionally, consider any licenses and documentation you might need to protect your brand. If you're not certain what's suitable for your business, talk to an attorney about:
Professional liability and product liability insurance
Cosmetic and skincare licensing (as well as professional licensing for services)
Health and safety certifications
2. Identify your niche
Skincare is a huge industry, covering everything from sunscreen to cleansers, makeup, moisturizer, and countless other products. You'll need to niche down to find a specific market for the products you're going to sell. For instance, the "Lush" skincare brand specifically designs environmentally friendly products for ethically conscious customers.
Think about what kind of products you want to sell, like exfoliators, creams, serums, moisturizers, acne treatments, or facial oils. Next, ask yourself what will make your product different and what kind of customer your unique selling point might attract.
Here are some examples of skincare niches to give you ideas for your line:
Luxury skincare: Indulgent products and treatments made with high-quality ingredients. You might produce dermatologically tested solutions designed for people with a higher budget, like face masks with their own gold flakes.
Specialist treatment: These products are meant to treat a specific skincare issue, like dry skin or acne. You could produce sunscreen for people with hypersensitive skin or serums for people with oily skin.
Socially conscious skincare: Skincare designed with natural, conscious products is particularly appealing to today's audience. Choose a vegan line or a solution that never tests on animals to attract an eco-friendlier audience.
3. Choose a hero product
As your skincare business grows, you'll add new products to your portfolio. But to begin with, you'll need a specific item to grab customer attention. This specific product will be your flagship, or as popularly referred to in the skincare industry, your "hero" product.
Your hero product is the most exciting product you have to offer when your business launches. Think about which item could be the poster child for your upcoming skincare line. One idea is to choose a product that solves a specific pain point for the consumer.
For instance, the hero product for the Wunder2 company is its "semi-permanent" makeup, like the "Wonderbrow" gel for eyebrow shaping. The product attracts the attention of customers because it saves them from having to fill their eyebrows regularly. Though the company has other items to sell, it's the long-lasting "wonder" products that get the most attention.
Another way to identify your hero product is to define your brand values and message. If your skincare brand is all cruelty-free products, make sure your hero product is cruelty-free too. Pick a product that reflects your brand image.
4. Find a manufacturer
Unless you're making all of your skincare products in the comfort of your own home, you're going to need a reputable manufacturer. Choosing the right manufacturer can take a lot of pressure off your shoulders when you're designing your own line.
A good manufacturer can produce your items in bulk, with speed, and according to the highest regulatory standards – so you can focus on building your brand. All you need to do is make sure you're picking a company you can trust.
Picking a local manufacturer means you're more likely to be able to contact your partner whenever you need to and get products shipped faster.

On the flip side, choosing an overseas manufacturer gives you access to a wider range of products for a lower price. However, it's important to vet your supplier carefully, especially if you're considering ordering from OEM manufacturers on sites like Alibaba. Look at things like:
Expertise: Does this supplier have plenty of products to offer that are suitable for your chosen niche? How long have they been producing products in this industry?
Compliance: Are the manufacturers you want to work with compliant with the health and safety standards of the countries you're hoping to sell in? Ensure they have the right licensing in place and check what kind of materials they use to produce their products.
Shipping: How quickly can your manufacturer make and distribute your products? Although working with overseas companies can be cheaper, it's no good if your customers have to wait months to get their items.
It's also worth looking into the kind of customer service you can expect. How long will you need to wait for a response if you have concerns or questions about a product?
5. Create your skincare brand
Customers don't just fall in love with your product — they develop a relationship with your brand and the personality you build for your business.
Your skincare brand will be a combination of everything you use to set yourself apart from the competition. This includes not just your product line but your packaging choices, brand colors, logo, and even your business name.
Here are the main steps Involved in brand building:
Choose a business name
Your business name is one of the most memorable aspects of your brand. Ideally, you'll want to choose something that relates to your brand values. For instance, an organic skincare company might use a name like Organica Beauty. Where possible, keep your name short, easy to spell, and simple. It's also important to double-check the name is available before you try using it. Use these business name generators to check availability and get ideas for the name.
Create a logo
Alongside your name, your logo is likely to be the first brand asset your customers recognize. A great logo will distill the key values of your business into a single image. A luxury skincare brand might use shapes connected with luxury, like diamonds, while an organic brand might use shapes from nature, like leaves.
Design great product packaging
Your packaging needs to represent your brand while protecting your products. Choose something you can customize with your brand colors and logo, but ensure the packaging is practical. Great product packaging is innovative, lightweight, and eco-friendly. For instance, you might have a recyclable moisturizer pot that doubles up as a collectible storage container for your customers.
6. Build an online store
With your products and brand now ready to go to market, it's time to create your online store.
The good news for today's skincare brands is that ecommerce platforms make it easy for anyone to start selling products online. For example, you can build an online store with Shopify without needing any technical assistance.
7. Market your skincare line
Now it's time to get your products in front of the right people.
As the skincare industry continues to grow, there's a lot of competition out there for budding brands. Having the right marketing strategy should ensure you can outshine your competition and draw the attention of the customers most likely to benefit from your product.
Use your user personas to think about what kind of marketing materials are most likely to appeal to your target group and where they're most likely to see your campaigns. For instance, younger audiences are more likely to look for skincare products on TikTok, while older audiences might prefer traditional TV or Facebook ads.
Pay attention to how your customers respond to your campaigns to determine which efforts are worth investing more
into.
Source@oberlo.com