For decades, there have been cases of sexual abuse, especially against women and children.However, records have shown that most victims suffer in silence, out of fear of intimidation and stigmatisation.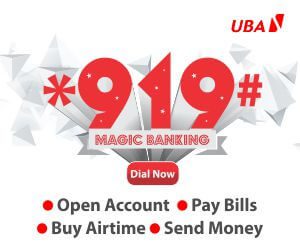 The Founder and Executive Director, Media Concern Initiative, Dr. Princess Olufemi Kayode, is one woman, who is determined to rescue her gender folks in this
condition, from their caves. She said, being a victim of sex abuse, dating to her younger
days, she was in the right stead to defend the defenseless women, girls, boys and
children still facing the same problem.
She is a criminal justice psychologist, sexuality minister, victim advocate and women and child rights activist. She shares her various experiences and the extent to which she has gone to stretch out helping hands to victims of sexual abuse.
"I have gone through different stages of it (sex abuse) in my life. I have faced different forms of abuses from different people, apart from family members who had taken advantage of my childhood. I got to be a teenager, I faced abuse. I got to be a woman, I faced abuse, and from people, who are very close, I faced the same problem. But Christ helped me with all that," she enthused.
She is a national columnist and international speaker. She is also a lover of children, contributing to restoring the experience of childhood that is so fast becoming extinct.
Since 1979, Princess, as she is fondly called, has published poems to process her two experiences with sexual abuse at a young age and again, in her teens, to reach other abused children.
She focused all her efforts on child sexual abuse, eventually landing a weekly two-page
column in Punch. She developed a devoted audience and joined a small community of socially engaged journalists. Princess worked briefly at Journalist against AIDS (founded by the late Omololu Falobi) and gained national media contacts and international citizen sector experience.
While researching a book on sexuality, Princess discovered articles detailing the long-term psychological and behavioural effects of sexual abuse. She immediately recognised herself in the profile, and understood at long last, her years of high-risk behaviour and unhealthy relationships.
She also realised the impact of sex abuse on the Nigerian society with an undoubtedly large number of untreated young people in similar situations.
She said, "(The best part) of my childhood, teenage years and adulthood were times when I attempted suicide. Regardless of having gone through that kind of life, regardless of the depths of the wounds that I have faced and I had to live with, I also help people.
"I help people as well, but I can forgive myself; I'm not condemned for that and I have something to live for. So every day, I just want to bring a smile, I want to give somebody hope which means 'look forward.' There's still more to live for. It's not the end of the road."
Four years after she launched Media Concern to raise awareness and address the psychological wellness of sexually abused children, Princess completed her secondary school diploma equivalency exam, and is pursing further training in psychology and law.
"Right now, all over the nation, people are waking up. Right now, you have over a thousand organisations, but it wasn't like that before. When I started, I didn't face any challenge. I just needed the campaign basically; the only thing I'll say is a challenge
is basically what should have been, in this country. It is not about us, it's about how to make sure we have a system that is not violent to that effect," she noted.
She added that, recovering from sexual abuse was not like recovering from malaria, noting
that it was a psychological recovery. "It takes a process before the pain can be healed. It takes time for people to recover and it depends on the individual," she explained.