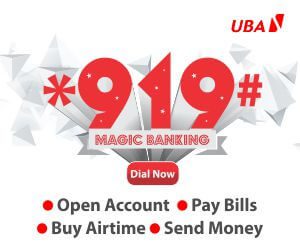 BY AGNES NWORIE, ABAKALIKI
A mother-of-three, Florence Ogah, has approached the Ebonyi State Family Law Centre, Abakaliki for the dissolution of her 10-year-old-marriage, alleging that her husband is fond of beating her.
Florence, a native of Ndufu Alike community in Ikwo Local Government Area of the state, disclosed that her husband, Charles Ogah, battered her on 17 different occasions when they had disagreements.
She called for a divorce and urged the Centre to compel Ogah to cater for the upkeep and payment of school fees of their children.
The woman accused her estranged husband of denying her access to her phone and banning her from keeping friends and relating with her family members.
Florence said that she was beaten recently for confronting her husband for allegedly attempting to rape their housemaid.
"We have lived together for 10 years. He (Ogah) doesn't want me to own a phone. He doesn't want me to have friends. He doesn't want me to talk to my family members. Yet, he beats me every time at the slightest provocation. The worst part is that he comes home whenever he wants, at midnight. I found him multiple times talking to women on the phone and when I asked, he would hit me. Please, I can't take this anymore. I can't risk my life anymore.
"This was exactly what happened to Osinachi Nwachukwu and she is six feet below (the earth). I want a divorce because I can no longer endure battery and humiliations from that man (Ogah). I want to be alive to train my children. The last beating was because I confronted him on the allegation by our house help that he attempted to rape her last week Thursday when I went to work."
In his defence, Ogah didn't deny beating his wife. He stated that he battered her to 'reset her brain.'
He also consented to the wife's demand for divorce, pointing out that she nagged a lot.
Ogah said, "I beat her to reset her brain. She nags a lot. She finds fault where there is none. The resolution centre should grant her whatever she demands. I need rest, please. A woman who is not submissive is not worth living under the same roof with a man."
Ruling on the matter, the Chairman of the Family Law Centre, Elizabeth Nwali, said that she had no jurisdiction to order a divorce.
She advised the couple to live apart and ordered the man to remit the sum of N20, 000 monthly for the upkeep of the children and also pay their school fees as and when due.