Biodun Okeowo, popularly known as Tolani Oshirin, the name of her first self-produced movie, is one of the famous actresses that have constantly dominated the Yoruba movie industry in the last one decade. The graduate of Communication Arts from the Lagos State University definitely has good talents in interpreting movie roles. You can't also fault her beautiful face and figure. She speaks with ADEOLA ADEOTI on her acting career, love life and lifestyle, among other issues. Excerpts: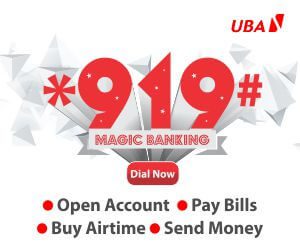 What have you been up to lately?
At the moment, I'm doing a cos- metology training and at the same time, making out time to monitor updates in my newly opened shop, while I go to locations once in a while.
This means acting is not your only source of income…
I do other businesses. I have a beauty store, supply wines and I'm opening another shop in December by God's grace. I said December because I want to combine the opening with my birthday ceremony. So, it's not only acting that puts food on my table.
It's obvious you live a good life, while some actors are not so lucky. What's the secret?
My brother, I can't say…for the fact that you are blessed doesn't mean that you're perfect or doing it well… it's only grace and favour. Those who are poor are not lazy, and it doesn't mean they don't act well either. Only God knows how He does His things.
Apart from the lack of funds, what other challenges do Nigerian actors face?
Piracy is our major headache. We've done quite a lot to put an end to this, but these people are just devilish. Government should please come to our aid and put an end to this menace.
With this, would you love your kids to act too?
Why not! If my kids love it and have the passion for it, who am I to stop them? But their education must come first.
You are a beautiful woman, what do you do to keep your body glowing?
I follow my regimen, but not faithfully though. I do my spa treatments often. I exfoliate twice in three weeks at home too, drink water a lot, eat lots of fruits, especially paw-paw. I take Collagen
drinks and beauty supplements. I exercise once in a while and use my Deluxe glow cream package made by me.
And what's your view about fashion?
I love fashion and I'm fashionable to some extent because I still make some fashion mistakes. Though nobody is born with fashion, fashion should be dynamic and daring. One should be able to rock the unrockable and change some fashion rules by setting a new trend. If the trend is beautiful, others will follow. If it's not, you'll be criticised. But above all, you should try by being daring and that is one of the traits of a real fashionista; set a trend and let others follow.
You remarried not quite long, please tell us about your husband…
I don't like discussing my private life in public, but what I can tell you about my husband is that he's my everything and I love him and adore him so much.
Having experienced two relationships, what has marriage taught you?

What I've learnt so far about marriage is that marriage is not a bed of thorns and equally not a bed of roses.
What is your view about sex?
Sex is a thing of the mind. Sex is a bond between lovers, but it should not be out of wedlock and teenagers should not get involved.
At what age did you know a man?
At the age of 20 and it was bitter-sweet.
What is your definition of a good marriage?
A good marriage is based on love, trust, understanding and dwelling on the word of God.
If there is anything you would like to change about yourself, what would that be?
I'd love to be taller.
Your father is a pastor; would you love to be a pastor one day?
I don't propose for God ooo! If God wishes, who am I? I'm even praying that God should arrest me ooo….sincerely.
Why did you say that? Do you live an ungodly life?
(Laughs) See, no one is 100 per cent pure. When I say arrest, I mean to love Him more, get closer to Him and worship Him more…not that I live an ungodly life. Even the Bible says in Romans 3: 23 that "all have sinned and have fallen short of the glory of God."