Sat Guru Maharaj was the cynosure of all eyes as he majestically walked into the reception venue of the wedding of the Ooni of Ife, Oba Enitan Ogunwusi, and Olori Zainab, penultimate Saturday, in Ile-Ife, Osun State. Decked in an all-white attire and adorned with colourful flowers, which formed a big necklace around his neck, Maharaj, founder, One Love Family, easily stood out among the crowd of other distinguished guests that witnessed the historical event.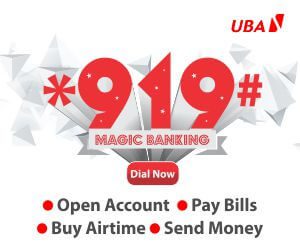 As the programme was being rounded off, Maharaj, followed by a retinue of aides, was also set for his return trip to Ibadan, Oyo State, the spiritual headquarters of his movement. Our correspondent, however, summoned courage to move closer to the man who his followers call
 Perfect Living Master                                                                                             Receptive and affable, the soft-spoken religious leader did not, in any way, show any sign of inching close to the age of 70. He will be 69 years old in December this year. Agile, and very sharp, Maharaj was an interesting character; a reporter's delight any day. Asked about his mission at the wedding event, since it had been widely reported that he was not married, he quickly responded, "The fact that I'm not married doesn't mean that I don't support the institution of marriage.  People should not get me wrong; although I'm not married, I didn't ban my followers from getting married or being involved in marriage." Giving reasons he is not married at 69, Maharaj added, "The spiritual work before me is enormous. To me, marriage will be a distraction to my mission on earth
MESSIAH OF THE WORLD?                                                                                       The sexagenarian, however, claimed that this generation had been entrusted in his care. He said, "I'm the new messiah of the world, the new master of." this generation. Marriage will be a big distraction, but for my followers, they can be involved in marriage. It is a personal sacrifice….
Grab a copy of Thepoint newspaper from  your nearest vendor or call 08059351111 for the nearest agent