Sat Guru Maharaj was the cynosure of all eyes as he majestically walked into the reception venue of the wedding of the Ooni of Ife, Oba Enitan Ogunwusi, and Olori Zainab, penultimate Saturday, in Ile-Ife, Osun State. Decked in an all-white attire and adorned with colourful flowers, which formed a big necklace around his neck, Maharaj, founder, One Love Family, easily stood out among the crowd of other distinguished guests that witnessed the historical event.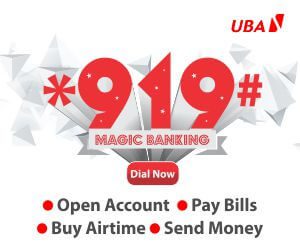 As the programme was being rounded off, Maharaj, followed by a retinue of aides, was also set for his return trip to Ibadan, Oyo State, the spiritual headquarters of his movement. Our correspondent, however, summoned courage to move closer to the man who his followers call.
Perfect Living Master                                                                                   Receptive and affable, the soft-spoken religious leader did not, in any way, show any sign of inching close to the age of 70. He will be 69 years old in December this year. Agile, and very sharp, Maharaj was an interesting character; a reporter's delight any day. Asked about his mission at the wedding event, since it had been widely reported that he was not married, he quickly responded ,"The fact that I'm not married doesn't mean that I don't support the institution of marriage.  People should not get me wrong; although I'm not married, I didn't ban my followers from getting married or being involved in marriage." Giving reasons he is not married at 69, Maharaj added, "The spiritual work before me is enormous. To me, marriage will be a distraction to my mission on earth
MESSIAH OF THE WORLD?                                                                                   The sexagenarian, however, claimed that this generation had been entrusted in his care. He said, "I'm the new messiah of the world, the new master of." this generation. Marriage will be a big distraction, but for my followers, they can be involved in marriage. It is a personal sacrifice.Again, for him, the question of temptation or arousal by the other sex doesn't arise.
"That's why I'm the Perfect Living Master. The Master of Creation. The spirituality in me is above any carnality. It gives me joy to see my followers procreating and getting married, and more importantly, also acquiring divine knowledge from me," he declared.
He also said that he had been able to carry out phenomenal spiritual work in the country since 1980, when he started.
'I'M A SPIRITUAL FAT HER TO PASTORS, IMAMS, POLITICIANS'                         On how he had the divine encounter, which propelled him to launch out, Guru Maharaj recalled that he was a marketing student in far-away London, in the United Kingdom when the message came.
He revealed, "The message was clear and straight to the point. I was told that Nigeria needed spiritual revival and rebirth. On arriving in the country, I moved to Ibadan where I now have my spiritual headquarters.
"Since 1980, when I started imparting divine knowledge, many pilgrims all over the world, including Nigeria, have been coming here. State governors, political leaders, captains of industry, have been here. Even pastors and imams have been coming here to acquire divine knowledge. I don't discriminate. I'm spiritual father to all of them, including pastors and imams." Obviously sensing the shock and surprise on our correspondent's face, Maharaj said, "Were you surprised to hear that they are regular callers here? They come here to meet me on a regular basis, both at my headquarters here in Ibadan, and my Asram at Iju in Lagos. This is my own time. The time of (the old prophets) is gone. This is my own era.
"I'm the master of creation and this is why you see people coming here to meet me to acquire knowledge. You don't need to suffer in silence. Don't die in silence. Guru Maharaj is here, the perfect living master, the messiah of our generation My place here is the solution centre and that is why you see people coming from allover the world to acquire  divine
knowledge from me."
PASTOR KUMUYI NOT LEFT OUT?
Asked to name a few among those prominent Nigerians that had been to his place, Maharaj said, "Like I said earlier, I'm open to everybody. They are countless; talking about those prominent Nigerians that regularl visit me to acquire knowledge. There are politicians, military leaders, professors,
academicians. Rev. Kumuyi of Deeper Life was once my  guestat my Asram, that is, my place of worship at Iju in Lagos.
"He came to acquire knowledge. This was some years ago, but he didn't complete his spiritual tutorials. I'm still waiting for him to come back. General Oluwole Rotimi, former Governor of Old Western State, is also one of us. Former Civilian Governor of Oyo State, Otunba Adebayo Alao-Akala, is also a regular pilgrim to my spiritual headquarters in Ibadan."
Maharaj added, "When I had my 68th birthday celebrations last year, over 30 pastors and imams graced the ceremony. Guru Maharaj is light and that is why you see all these people coming to me. Even some former Heads of State and Presidents have either been my guests or I have at one time or the other visited them to give them divine knowledge."
…URGES SUPPORT FOR BUHARI
Speaking on the state of the nation, Maharaj enjoined Nigerians to support President Muhammadu Buhari's administration, especially his war against corruption. According to him, corruption is one vice that has denied Nigeria its glory.
"Nigeria would have been a great country if not for corruption  Corrupt leaders have done a lot of harm to this nation. The money and resources that would have been used to develop Nigeria to attain greatness have been stolen by a few individuals. Buhari is on the right path regarding his fight against corruption. We should support him to recover all our stolen wealth and also to restore sanity to the nation," he said.
However, Maharaj advised Buhari to address three areas, which he noted, were critical to the success or otherwise of his administration.
While saying that power is vital to the operations of many industries, large, medium or small scale, he implored Buhari to do something fast about the deteriorating state of power supply across the country. He also urged the President to tackle the problem of unemployment, noting that the rate of unemployment had reached such an alarming state that something drastic must be done to reverse the ugly trend. The prophet also wants Buhari to get a team of experts to join hands with him in reviving the ailing economy.
"The economy today is in a parlous state, and Nigerians are feeling the effects. Many are groaning. They are feeling the pang of hunger and poverty. Buhari should do something
urgently, to provide succour for suffering Nigerians," he noted. In the same vein, he implored the President to diversify the economy, saying that the recent slump in the oil price had served as an eye opener that Nigeria needed to diversify its economy, and no longer rely on crude oil as the sole source of revenue for the nation.

'WHY JONATHAN LOST'
Speaking on why former President Goodluck Jonathan lost
the 2015 presidential election, Maharaj said the former President was not assertive where he needed to be, adding that, more importantly, he failed to receive some divine knowledge, "which would have been passed across to him from me."
One project that is, however, dear to Maharaj's heart for now is how unity can prevail among Yoruba Obas. He said he was not happy about recent verbal altercations among some Yoruba royal fathers, urging that he would like the Obas to allow peace to reign.
"Our Obas are not only our royal fathers; they are also members of the same Oduduwa family. They should all give peace a chance. My mission now is to preach and canvass peace and reconciliation among Yoruba Obas. I've already started visiting some of our royal fathers in their palaces with my message of peace and love and the responses I have been getting have been marvellous," he said.
Grab a copy of Thepoint newspaper from  your nearest vendor or call 08059351111 for the nearest agent