Jowana is a Nigerian hip hop singer; song writer and actress, who was among the famous award presenters at the recently concluded All African Music Awards in Lagos. In this exclusive interview with The Point's ADELEKE ADESANYA, she confirms what Nigerian actresses go through in the hands of their bosses. She also explains why marriage is not a priority for her. Excerpts: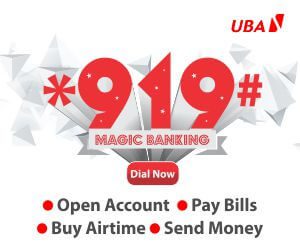 You are a graduate of Mass Communication, but today, you are an actress, a musician, why?
For me, music has always been something I wanted to do right from when I was a kid. I've always loved to sing. I also appreciated what I saw in movies and thought I could do the same. But I knew I just needed to get some form of education and mass communication was, sort of, in line with showbiz and entertainment. But I didn't have plans to practise journalism.
Do you have your parents' support?
First of all, you need to make people believe that you have that talent and you are heading somewhere. At first, even from my family, they all had doubts but they soon agreed that it was something worth doing.
What was the experience like, acting alongside the likes of Van Vicker and others?
Cool. It's just normal. Before working with them, Vicker and others, I had already done many soap operas; so, featuring with them later was very easy and good because they are nice guys you would want to work with.
People believe that most of the female actresses in Nigeria must have gone through some form of harassment in the hands of producers before rising. How true is this?
Though I would not say what I actually encountered was a straight sexual embarrassment, it was something that wasn't nice. There is the notion that women in the industry are ready to submit their bodies to get through. On my experience, I had someone who thought I was one of those ladies that would submit to such, but I let him realise I was not one of the people he could take advantage of, though in a polite manner. I made him understand that I was not into such. The truth is, if you know who you are, and you know what you have to offer, you don't need anybody to do anything for you to get to your peak. Your talent will speak for you; your talent will take you there. You just have to trust God, trust what He has given you.
You were a choir member in a church, but now a hiphop singer. Is your love for God still intact?
I've always loved God, He is the reason I'm here, He's everything; He's the first in my life. But the thing is, I just felt like I wanted to do the music that everybody could listen to; I just didn't want to limit myself to gospel.
As a beautiful artiste, how do you cope with
For the concluding part of this story and others, grab your copy of The Point from your nearest vendor