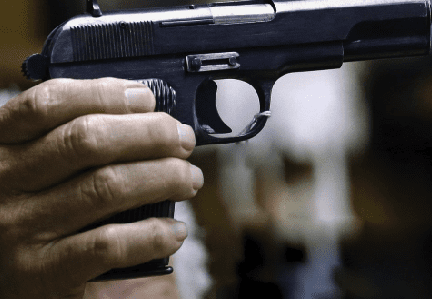 BY TIMOTHY AGBOR, OSOGBO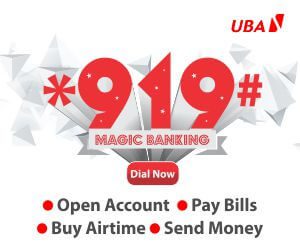 A 36-year-old member of the National Union of Road Transport Union in Lagos State, Yusuf Hammed, who was arrested in Osogbo recently by the men of the Osun State Police Command for carrying a gun, has explained that he uses the firearm for self-protection.
Hammed, who told The Point that he is a transport worker in Lagos State, disclosed that he visited Osogbo to attend the annual Osun-Osogbo Festival held last week.
The suspect disclosed that the weapon was being used to defend himself during a crisis at motor parks, saying that he brought the gun to the festival to forestall eventualities.
He denied using the gun and the bullets found in his possession for robbery, maintaining that it was his protective weapon against attacks at motor parks.
"I came to Osogbo to celebrate the Osun-Osogbo Festival and I decided to take the gun along. I didn't have it to rob or attack anyone. I was on a motorcycle returning to my house in the Owode-Ede area when the police searched and found the gun on me.
"The gun is what I use in defending myself whenever we attack one another in Lagos. I am a NURTW member," the suspect said.
After investigation, Hammed was dragged to a Chief Magistrate's Court sitting in Osogbo for illegal possession of a gun and cartridges.
The defendant was charged with three counts bordering on conspiracy to commit felony, and unlawful possession of firearms and bullets.
Police prosecutor, Inspector Temitope Fatoba, told the court that the defendant conspired to commit a felony to wit unlawful possession of a single barrel gun and cartridges.
Fatoba alleged that the defendant was arrested on August 9, 2022, in front of the House of Assembly Complex, Abere area, Osogbo.
The charge that was pressed against him read that "Yusuf Hammed and others now at large, on August 9, 2022 at about 8pm in front of the Osun State House of Assembly Complex, Abere area, Osogbo, did conspire among yourselves to commit felony to wit unlawful possession of firearm and cartridges.
"You did unlawfully have in your possession, one locally cut-to-size single barrel and two live cartridges which you could not give satisfactory account of."
The offences allegedly contravened Section 516 of the Criminal Code, Cap 34, Volume Il, Laws of Osun State of Nigeria 2002 and Section 4 and punishable under Section 27(1) b (1) of the Firearms Act, Cap f.28, Volume II Laws of Osun State of Nigeria 2004.
The defendant pleaded not guilty to the charges.
Chief Magistrate Olusegun Ayilara ordered that the accused person be remanded in Ilesa Correctional Centre.
Ayilara asked the defence counsel, Tunbosun Oladipupo, to approach the court with a formal application for the defendant's bail.
The case was adjourned till September 5 for mention.