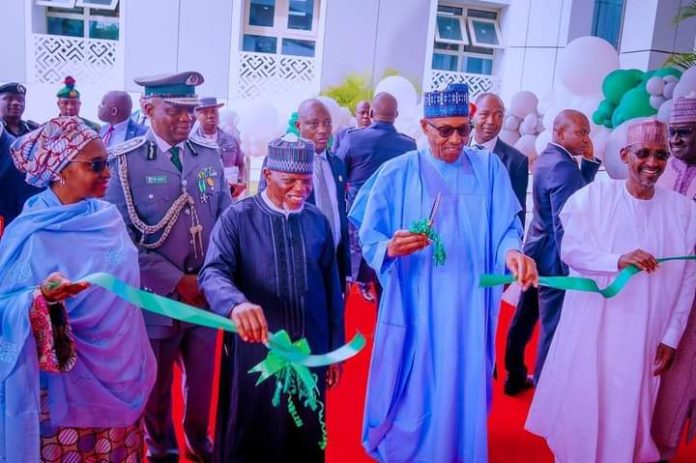 BY MAYOWA SAMUEL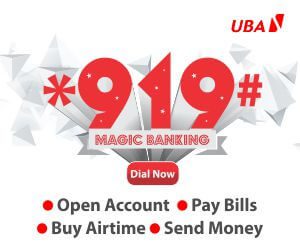 President Muhammadu Buhari has said he deliberately closed the country's land borders against smugglers in order to encourage the local production of rice and other food items.
Buhari made this known on Tuesday at the official commissioning of the new Nigeria Customs Service Corporate Headquarters in the Maitama area of Abuja.
He said although the move was initially criticised, Nigerians eventually appreciated it.
He said: "Please note that from Lake Chad to Benin Republic is more than 1,600 kilometres, only God can effectively guard the borders. So you need a person who has the energy and the competence to supervise.
"I deliberately closed the borders because knowing Nigerians, they order rice, give some to Niger and the rest, and then they bring the rice here.
"With our potential, we have people, we have land, and weather – how many nations are as lucky as Nigeria in the world, very few nations."
"So closing that border, 1,600 kilometres, Nigerians insist they eat boiled rice – you eat what you grow or you die. I tried to make my point and later Nigerians appreciated it."
Buhari said he nominated Hameed Ali as Comptroller-General of the Nigeria Customs Service because of his experience and competence.
The president said the late Sani Abacha, a former military head of state, gave Ali "problematic" tasks to accomplish.
"As for Hameed Ali, I asked him to be in charge of Customs. No matter what people say about the late Sani Abacha, may his soul rest in peace.
"I knew him very well, when somehow he became president of this country, head of state, the biggest problematic area was around Kaduna. He picked Colonel Hameed Ali and dumped the problems on him. My decision for Hameed Ali to come to Customs was a deliberate one.
"[I brought] Colonel Hameed Ali to ensure that I have peace of mind," he said.
On his part, Ali said the increase in the salaries of customs personnel has made them less susceptible to corruption.
"We must mention the game-changing intervention of Mr. President to rid the NCS of corruption and put it on a path of integrity.
"The 100 percent increase in the remuneration for officers and men of the service decisively made them less susceptible to corruption," Ali said.