Sola Salako is the President and Founder, Consumer Advocacy Forum Nigeria, a not-for-profit organization, dedicated to advocacy for consumer rights and protection in Nigeria.
The CAFON president says that the commitment of the group is to increase awareness for consumer rights and provide education and enlightenment for consumers on their rights and responsibilities in their interaction with public and private service providers."
She says what made her to start the consumer rights protection advocacy is to protect and fight for Nigerian consumers, and save them from the insensitivity of service providers across many sectors, because "I hate cheating, injustice, and unfairness, either to me or to anyone around me. I hate it when you think you can just take advantage of people, just because you think you can and there is a lot of that that goes on around."
A well-known activist and agitator for consumer rights' protection, whose opinion on such issues are widely sought, Salako reveals that she didn't plan to become a consumer advocate, adding that she practically stumbled into it.
She said, "an incident happened some years back, when I wanted to buy a land line for my office use. I decided to call Starcomms and two other telecomm companies to inquire about their products and services, and then decide on which one to buy, but I ended up having a very nasty experience with the three call centres, because they were very impolite; one actually hung up the phone on me, and another abused me.
"I couldn't believe it. I was just irritated. After that experience, I decide to write and published my experience with them. I was shocked to know that a lot of people had been suffering in silence and no one had talked about it."The write-up generated a lot of responses, which paved way for me to start the advocacy foundation.
"What I advocated for, was good customer service, because I believe customers are always right. Many of the companies started to adjust and it empowered more Nigerians to insist. A few of my regular contributors and I came together and set up the Consumer Advocacy Forum."
Talking about what she has achieved so far with the forum, she stated that the government now reckons with her, and pays attention to matters that the forum raise, and people solicit for advice on what to do when they find themselves in certain situations. "So if I need their support, I talk to them; if I have something I know will be useful to them, I send it to them.
"We have represented hundreds of consumers, victimised by fraudulent, abusive and predatory business practices. "As a national organization, fully committed to promoting justice for consumers, CAFON is actively engaged in promoting a fair and open marketplace that forcefully protects the right of consumers, particularly those of modest means."
Early this year, the CAFON president organised a "No Banking Day" protest nationwide. This, according to her, was as a result of the rate at which bank customers complain to the NGO about excessive charges, which was becoming alarming.
She urged Nigerians to defend their rights, noting that the apex bank, the Central bank of Nigeria, some years ago abolished ATM charges as well as CoT charges on current accounts, but surprisingly, the CBN had brought back all these charges Salako, who also has a fair share of politics in 2010, was appointed the Chairman, Restructuring Committee of Broadcasting Service of Ekiti State by former governor of Ekiti State, Dr. Kayode Fayemi.
Many of the things that I am today are because of the goodwill that I have. I am constantly seeking ways to help people, even if I don't know them and for that reason, I have a wide network of friends. In that aspect, I feel fulfilled and that is the essence of life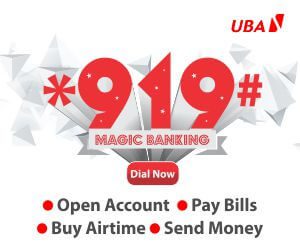 The Unversity of Lagos graduate also reveals that after her youth service in Promoserve, she worked with a number of advertising and marketing firms and some other private entities before deciding to quit paid employment, and started her own private marketing communication company, Purple Consult, in 1995.
A company that has helped big clients in creating events and activities that help to support brands. With big-time clients, one wonders why Salako chose to operate small, rather than go big, given the large budget she commands. She says, "A lot of people don't understand why I have kept the company small, but I have my reason; many times, I just deal with the projects that I can work on."
When asked how she unwinds, Salako reveals that she enjoys watching Yoruba movies, surfing the internet and listening to oldies. She also said that she creates time to anchor a breakfast show called 'Sunrise' with Debbie Obanla on Radio Continental.
Asked how she finds the time to do all of the things she does, Salako, whose interest is mainly in the provision of infrastructure, rather than in politics, says, "The minute you know what your purpose is, you stop working. What I do is no work for me, it is life. I have some good and capable hands, I like to groom young people, because they make things happen for me, so I don't feel the pressure. That said, I have a very flexible work schedule and can't work in a regimented place."
On her philosophy of life and what keeps her going, she reveals that having spent more than 30 years of varied experience in marketing communications, advertising, media and journalism, branding and public relations, customer care, "being conscious of what I do to another has been a very strong influence on my life and I think that has helped me to be who I am today,"
She adds, "Many of the things that I am today are because of the goodwill that I have, because I am constantly seeking ways to help people, even if I don't know them and for that reason, I have a wide network of friends, in that aspect, I feel fulfilled and that is the essence of life.