By Ngozi Amuche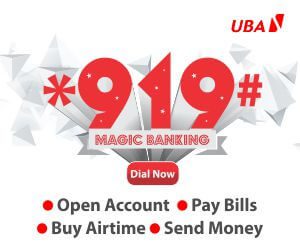 She is a Nollywood actress and diva, who has carved a niche for herself in the Nigerian entertainment industry.
Chelsea Eze graduated from the University of Maiduguri with a degree in English and Linguistics. She came into prominence in her first Nollywood film Silent Scandals, and won the most promising actress award for her role in the film at the 6th Africa Movie Academy Awards.
Her father is a retired banker from Umuahia, Abia State, while her mother is a banker turned businesswoman.
Chelsea, as she is fondly called by her growing fans, gained prominence with her skills in interpreting movie roles. But that does not detract from her love for fashion.
To this budding Nollywood thespian, "Fashion is an art of expressing every version of how one wants to be perceived."
The fast-rising actress says fashion means being trendy and elegance.
She says, "Occasions determine what I wear. I don't believe so much in contouring the face, because if one takes care of one's skin from the inside, such as eating right and taking necessary supplements that will help the skin to glow, all these will help make-up to look good on you.
"Make-up, for me, is from inside out. Notwithstanding, I still go for nice make-up brands."
This beautiful damsel further notes, "We are in an age where people should think of being creative, instead of following what is done by others. I like the fact that we make the style of clothes to fit in this part of the world and, therefore, it takes care of different curves."
Chelsea also advises upcoming entertainers to ensure they develop their brands and personalise it.
"Make sure that you develop your own fashion style that makes a posh statement. Avoid anything, which you feel doesn't compliment you. It is advisable to have a personal style than chasing a 'fad' look. Once you understand and accept yourself for who you are, you can work on being true to yourself, which is the mark of an elegant woman," she says.