Yemi Alade needs no serious introduction in the Nigerian music industry, particularly with her hit single, Johnny, which many Nigerians can hardly resist. She speaks with The Point's Adeleke Adesanya on her plans for marriage and other issues. Excerpts.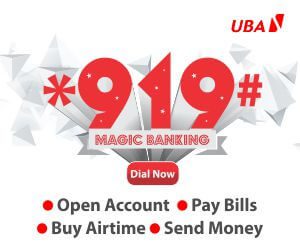 How have you been able to achieve this much success in the music industry within a short period?
I am not that new in the Nigerian music industry, though people believe I am. I have been in the industry for almost a decade, working hard to survive. The actual fact is that my rise in the industry has not been rapid. Maybe people believe I am new in the industry because most of them knew me through my hit track, 'Johnny'.
Yes, your single, 'Johnny' launched you into the limelight. How did you achieve it?
It was not easy. I believe that the song was God's special way of crowning my struggle in the music industry. Because when I did it, it was just like every other song, and I never expected it to be a special blessing for me like it is today. And if you look at it now, it seems to be what people cannot do without. It earned me more fame than one could imagine. If you check the views online daily, you will confirm what I am talking about. I just thank God.
You dropped a single called Na go de recently with your producer, Sele Bobo. Why the song?
The track is one of the means of expressing my gratitude to my fans all over the world, who have been so fantastic with regard to supporting and moving me forward. Even when it appeared that I was getting tired on the journey, they kept giving me the support that I needed. I had no option than to push harder. They were the people I called 'tangerines' in my music because I saw them as sweet people that kept things working for me. The song in summary is an expression of my appreciation to everyone that has supported me this long, starting from my crew members, producers, fans and others. On the other hand, I also used the song to teach people the need to cultivate the habit of appreciating God and people in their lives.
You are releasing your album, titled 'Mama Africa' early 2016. What is exciting about the album?
The coming album, titled 'Mama Africa' is an album painted around the lives of African women. It is to give credence to our mothers in Africa, looking at their struggle and other things. When you look at things in Africa, you would see that women are special creatures that go through a lot for humanity to remain in existence. Our mothers in Africa deserve accolades any time, any day, and one is the coming album, which I dedicated to them.
Apart from this album, is there any other thing you are working on?
I am working on more videos and collaborations to ensure my fans enjoy me more because I live for them apart from God. You recently unveiled a jewellery collection with Bland2Glam. Why? It is actually another way to showcase myself to the world. Yemi Alade's collection is an exotic collection, which is also inspired by my career and personality. I also intend to take it to the world soon. It is a collection that is meant for all Nigerians, both young and old.
Are you married?
No.
When will your fans see you at the altar?
Are they waiting for me? Okay, they should keep watching out soon.
Who is the man?
For the concluding part of this story and others, grab your copy of The Point from your nearest vendor