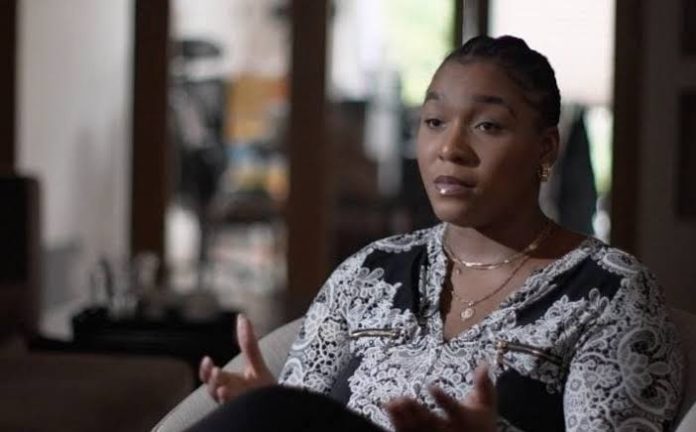 Ohanaeze carpets FG for not helping embattled senator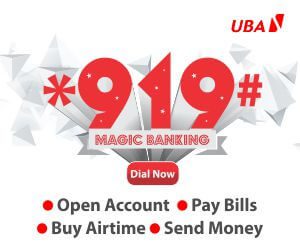 Sonia, daughter of a former Deputy Senate President, Ike Ekweremadu, has expressed sadness and guilt over the sentencing of her parents in an organ-harvesting plot suit in the United Kingdom on Friday.
A United Kingdom court on Friday sentenced Ekweremadu to a total of nine years and eight months imprisonment, while his wife, Beatrice, was sentenced to four years and six months imprisonment for plotting to harvest a man's kidney.
The third accomplice, a medical doctor, Obinna Obeta, was jailed 10 years. Ekweremadu, 60, and his wife Beatrice, 56, wanted a new kidney for their 25-year-old daughter Sonia.
In an interview with BBC after the court judgement on Friday, Sonia said she felt guilty about the whole situation.
"I don't think it will ever be the same again. And obviously, I feel guilty because I feel like all these have happened because of me," she said, while holding back tears.
On how her parents have handled their current reality, the 25-year-old who admitted that she can't speak about what they truly feel, said they are "quite calm".
"They are quite calm, surprisingly. But I can't really speak about what they are feeling. This is just from an outside perspective of me seeing them. They are okay, they are just neutral," Sonia said.
On what she has learnt over the whole saga, Sonia said, "Life is just some dynamic. Like you're one day in your house chilling and the next day your whole life is turned around, upside down."
Speaking further on the court judgement, she added, "It's sad. It's been really hard to wrap my head around it. I understand the conviction. Personally, I disagree with it; however, that's from a very biased perspective as their daughter, and I would obviously back my parents.
"However, the law has taken its course, and we just have to now move forward as a family."
Asked about what she would be doing next, Sonia said, "My main focus is to try to help, specifically people with kidney conditions. This is just to show them they don't need to be scared.
"I will continue to support my parents and siblings as well."
Meanwhile, the apex Igbo socio-cultural organisation, Ohanaeze Ndigbo, has berated the Federal Government for not helping the embattled senator.
Reacting to the UK court's judgment, the spokesperson for Ohanaeze Ndigbo, Alex Ogbonnia, said the Federal Government did nothing to help Ekweremadu.
He stated during an interview that, "They did not treat him like someone who has served meritoriously in this country. Rather, while he was facing the travails, the Federal Government came out with charges and allegations of corruption and seized his properties.
"This is a man who has been around you, walked with you for years and when he needed your help, they were busy talking about auctioning his properties. All those things indicated that it was not only the UK court that was after him, but the Federal Government was also after him."
Describing the judgment as 'shocking' and 'painful', the spokesman said Igbo leaders would pay Ekweremadu a visit soon, adding that the former lawmaker would come out of the experience 'stronger and better'.

He added, "Before now, although not as Ohanaeze, we have visited him in prison. We still intend to do so even as he begins his sentence. It is shocking and painful that an illustrious Igbo man of that calibre will be involved in this kind of sentencing. However, there is nothing we can do about it for now.
Also, the House of Representatives has urged Ekweremadu to appeal the sentencing.
Reacting to the judgment on Friday, the Chairman of the House Committee on Media and Public Affairs, Benjamin Kalu, urged Ekweremadu to file an appeal, describing the sentencing as "sad and unfortunate."
Kalu said, "He should exercise his right of appeal and appeal against the judgment. He has always been a man of dignity. What happened was unfortunate in his effort to be a great father to his sick child.
"I am not sure he hid his intentions for medical tourism to the UK to help his child. What I equally wonder is why the British Embassy failed to deny him a travel visa, knowing that the expressed intention was against their law. The investment of the institution in this man is huge and Nigeria will miss his contributions to the parliament."
A Senior Advocate of Nigeria, Mike Ozekhome, speaking on suggestions on whether an arrangement could be made with the UK for the senator to serve his sentence in Nigeria, stated, "In terms of exchange of ideas and programmes, arresting a person who is trying to escape justice from one place to another and the like; there is mutual legal assistance in that regard to going through the extradition process or proceedings.
"Besides, each country is independent in its judicial and legal system. For a Nigerian jailed in the UK, for instance, Nigeria cannot interfere. This is the same case even if a British citizen is jailed in Nigeria. The UK cannot interfere nor can Nigeria be forced to release such a person or commute the terms of imprisonment.
"All that can be done is what I have seen going on, with the appeals by the National Assembly, ECOWAS Parliament, former President Olusegun Obasanjo and other great Nigerians."
Another senior lawyer, Yusuf Ali (SAN), said Nigerians should borrow a leaf from the UK justice system.
He said, "The lesson for all of us is that we must also make our judicial system work. That starts from the point of investigation. Ekeremadu's matter is a classic case of a working justice system. Before he was even taken to court, proper investigation had already been done.
"In Nigeria, people will first be taken to court before they will start looking for evidence. We should not put the cart before the horse."