Mueyiwa Omatsola, a 23-year-old student of the University of Lagos, emerged the new Mr Universe Nigeria after edging out 22 other finalists at the 2015 edition of the pageant. The Delta State-born model, in an exclusive interview with The Point, says his tenure will be dedicated to the fight against prostate cancer in Nigeria.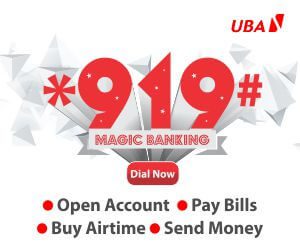 Omatsola, who admits that the new crown conferred on him is a new responsibility, says, "Being Mr. Universe Nigeria allows you to come out with your talent, express yourself to the world about what you can do to move your country forward. I also have some planned projects to give back to the community and the less privileged in the society. Apart from this, our focus for this year is the fight against prostate cancer.
"So, I will be seen all through my tenure to the effects of the disease, and the reasons they should go for regular checkup. It is a disease that affects men, so it is a cause I intend to continue to support throughout my tenure.
Some have asked if he could successfully merge his new responsibilities with his academic career. On this, Omatsola says, "I am currently in my final year at school. It is something I had thought of before getting involved. I had envisaged that I could still cope with the responsibilities because I believe there must always be a balance in whatever I do.
"For me and my family, education is the main thing, so definitely my education is still paramount to me, no matter what I do, I must always put my education first."
He adds, "I came for the audition in Lagos at the City Lodge Hotel, Lekki. It was a good and first experience for me to go out of my comfort zone to try something new. After the audition, we were meant to get the feedback the same day, but I didn't get it. At the audition, we were more than 100 contestants from all over the nation. But from Lagos, we were more than 20. At a stage, I was very scared because after the audition I didn't get any feedback, so I decided to put my mind off it and go back to my daily routine and all that. Then four days after, I got a confirmation text message, saying that I had qualified for the next round. With that, I started preparing towards brushing up on some things, like the way I talked, the way I smiled and all that. It was good."
Recounting his experience on the day he was crowned, Omatsola explains that he nearly fainted when the announcer called other winners before him.
For the concluding part of this story and others, grab your copy of The Point from your nearest vendor