Dolapo Badmus, a Superintendent of Police, is the Lagos State Police Public Relations Officer. Though she appeals with the mien of the lamb, her steely nature and vivacious disposition possibly combined to give her the beat of the police image-maker.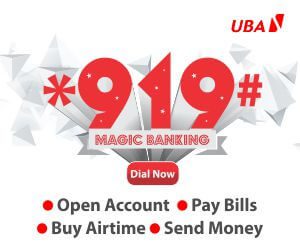 Badmus says, ordinarily, she would not have wished to choose the police job as a career but for the way her folk, the women, are being treated by a male-chauvinistic Nigerian society. Speaking with The Point, she recalls that she decided to opt for the job of a cop, having found that 25 per cent of women in Nigeria had gone through ordeals bordering on domestic violence, trafficking, rape, homicides and other abuses.
Fair complexioned Badmus, who views domestic violence as a violation of fundamental human rights, which the Nigerian Constitution abhors, says, "There are still
several unreported cases bordering on domestic violence that involved women and children.
"I was touched by the avalanche of reports bordering on abuse of women in general. I thought within me that there must be a way out. It was as a result of a painstaking effort to reduce the menace of those violations that I decided to enlist into the Nigeria Police Force, which I see as an organisation that will afford me the opportunity to realise my dreams, since I have passion for the uniform job." The police image-maker adds that her ambition to be an officer came to fruition on August 15, 2002, when she was enlisted as
an Assistant Superintendent of Police.
"I was highly elated, having passed all the examinations that saw me becoming a Cadet Assistant Superintendent of Police. What immediately came to my mind was that, with me and others that might have shared similar dreams of reducing the abuse, the menace would be reduced to the barest minimum," she notes. She adds, "My area of calling, as far as policing is concerned, has to do with the issue of domestic and sexual violence offences against women and children in this country. Very importantly, I have taken this upon myself as a special duty, since my foray into the police
work. "My affinity to this special call is borne out of the fact that almost every Nigerian woman faces this issue, and there is the need for a fight against it."
Dolapo explains that, during her service at Isokoko Police Station in the Agege area of Lagos State, as the Divisional Police Officer, she realised that women and children were more vulnerable as regards domestic and sexual violations. The police spokesperson also points out that she abandoned her aspiration of becoming a medical doctor for the police job.
"While growing up, I was nurturing the idea of becoming a medical doctor so that I could be a life saver; but as God would have it, I soon found myself in the police profession which wholly involved protection of lives and properties. If you are a medical doctor, you only save lives in the hospital, but as a police officer, you are always there to save lives of citizens every day, every time," she declares.
TODAY'S PARENTS ARE SELF-CENTRED'
Dolapo also dwells on the ignorance of some parents, which she says, has consistently deprived their children some fundamental rights in the society. She says, "At a tender age, we  trained like some community children. If you commit an
offence, for instance, you don't need to get to your parents before you are disciplined, because parents of those days looked out for each other's children, take care of them. But today, people are living lonely lives. They believe in 'me and my children syndrome' and it is seriously affecting the upbringing of the children because the parents cannot be everywhere. "When you are not there, you have your neighbours and other parents that could care for the children. But to my disappointment, children of nowadays have been deprived of the opportunity of feeling the aura of their immediate community. Children are no more growing up as community children; they are now living only from indoors to the classroom and to the Internet."
'MY PARENTS SHAPED MYCHARACTER'
The Ekiti State-born police spokesperson added, "Parents nurture such children alone, and they don't allow people to help train them. Even teachers are sometimes assaulted for beating children. And this is having a serious negative effect on them." Badmus, however, notes that her parents' efforts helped shape her destiny to be a child of God. "My mother did well for me in terms of moral upbringing since she does not believe you cannot do anything as a child. And I think I tapped that from her. She believes so much in the common adage that 'you should not spare the rod for a child', so she always ensured that you are there for yourself and be up and doing in everything. My dad too was always there to put me on the right path," she points out.
In spite of Badmus' tedious assignment, she says her normal day usually starts by 4am "when I wake up to say my prayers and prepare my kids for school, before I prepare myself for office by 7.00 am."