By Haulat Afolabi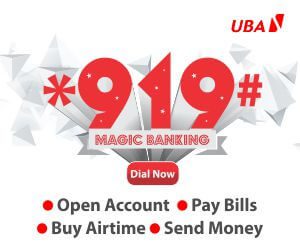 Okiri Quincy Eseosa, is a young model, who also runs a Non-Governmental Organisation, Quin Eseosa Foundation.
The young fashionista is a final year student of Kogi State University, studying microbiology.
Talking about her fashion, style and elegance regimen, Okiri says, "Fashion is what you make out of every little thing in your closet. It is a way of life. Personally, when it comes to fashion, I like it really simple and crazy. Something out of the box, actually.
"I also love to combine colours a lot to make something beautiful. A little crazy, rugged, decent, beautiful is how I like it. My love for off-shoulders is way out of this world."
On her family and how she came into the fashion world, Okiri says, "I hail from Edo state, my father is a lecturer while my mother is a library assistant. They are both working in Kogi State University.
"My mother owned an outlet, where she sold clothes. While growing up, she always got my siblings and I every trending beautiful piece of clothing available in the market and I think that's how I got into this whole fashion thing."
On the dynamic and regenerative nature of fashion and its effects on the younger generation, she says, "Some youths really suck at fashion these days. They wear wrong colour combinations, wrong use of apparels and wrong mode of presentation and I love the fact that fashion is revolving, old school now becoming new school."
The young fashionista adds that modeling can be challenging, but interesting at the same time.
"My life as a model has been challenging and interesting, I must say. Also, being financially buoyant is a huge challenge for me in my career. Though I still have a whole lot to learn, and I am really not in a rush. I basically needed a platform to start and I got it; which was what led to having my own NGO," Okiri says.
Recalling how she started her NGO, she explains, "It started as an online campaign against rape and other violence against the female gender. I decided to take it a step further and make it an NGO after a young lady I admire a lot contacted me and said, 'Why don't you make this campaign something that will live on long after you are gone?' That was how Save the Girl Child became Quin Eseosa Foundation, though yet to be registered. It has been a great experience, I must say."