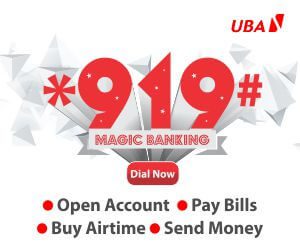 The disciplinary nature of my dad towards his 14 children was very helpful in shaping my career, and I'm a very spiritual person. "I believe it was my calling to be an actress. God guides me and orders my steps on how and where I should be. I also draw inspiration from the people around me, my environment and the things I see, and a lot more.
That was Nollywood diva, Belinda Effah, a fast growing actress from Cross River State in Southern Nigeria.
The young actress, who won the Nollywood movie award for 'Best Rising Star', Female Category, is not new to the screen, as she had her first debut in a television series; 'Shallow Waters', in 2005.
Effah, who had her primary and secondary education at Hillside International Nursery & Primary School, and the Nigerian Navy Secondary School, Port Harcourt, respectively, also went ahead to get a Bachelors' degree in Genetics and Bio-Technology from the University of Calabar.
The diva, who also runs a food stuff chain, advised on the need to establish a multiple source of income. She said "it is important not to depend on just one source of income. Early this year, while some other people were getting into fashion and beauty ventures, I took the bull by the horns and launched into a food-stuff business."
According to her, "I have always been very business conscious. I was just waiting for the right time to establish something. I'm also equally passionate about food. Food is a basic necessity. I love to work legit for my money; earn money the right way."
On fashion and life, she said; "I love to wear what suits me. I hate to reveal my body. You don't need to do that to be fashionable. I love good colours too…and It is important that one changes wardrobe from time to time."