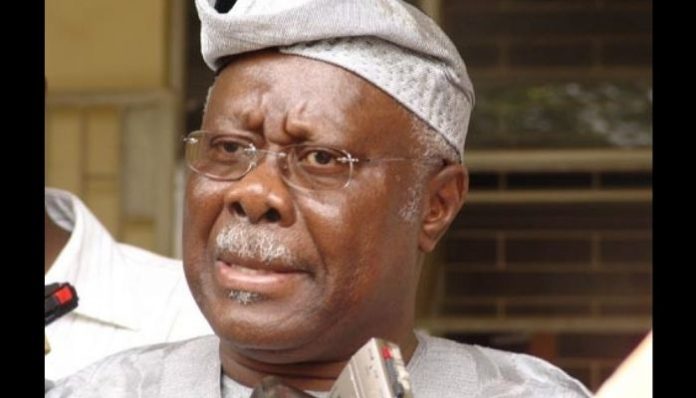 Asks INEC to shift March 11 election if results won't be transmitted electronically
BY TIMOTHY AGBOR, OSOGBO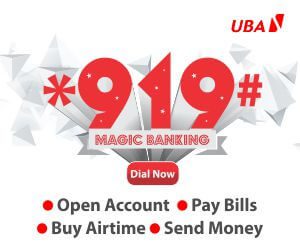 A chieftain of the People's Democratic Party, Bode George, has said he may decide to leave Nigeria or stay.
Recall that George had threatened to exit the country should the candidate of the All Progressives Congress, now the President-elect, Bola Tinubu, wins the February 25, 2023 presidential election.
Speaking during an interview on Arise TV on Thursday, the politician said if Tinubu had won a fair, transparent and credible election, he would have possibly be on his way out of Nigeria, but, claimed that Tinubu didn't win the poll.
He said he is already approaching his 80s and that he could decide to live anywhere in the world if he wants.
The PDP chieftain said he would be retiring from partisan politics after the March 11 governorship and State House of Assembly polls.
According to him, "I am almost 80 years old. In fact, I have concluded that I am retiring from partisan politics. I can go and live anywhere and have a quiet end for my life. I want a civilised country. I would have congratulated Tinubu if he had not won through the backdoor. You don't go through darkness to get light."
He faulted the Chairman of Independent National Electoral Commission, Mahummud Yakubu for failing to transmit results of the presidential election electronically, saying that should the results of the gubernatorial and parliament elections wouldn't be transmitted on INEC portal, the commission should shift the poll and rectify the issues.
The PDP chieftain urged Lagosians and other Nigerians to come out en masse and exercise their franchise on March 11 and urged security agencies to be on top of situation during the election.
He said, "this government called APC must wind up in Lagos. And I must tell INEC Chairman, if you are not doing it through electronic process, I will advise him to shift the election.
"I am ashamed to call myself a Nigerian with the manner the presidential election was conducted in a very shambolic and unacceptable way. It didn't make sense of civility. If he (Yakubu) finds out that the BIVAS and electronic transmission were no longer working, the best thing for him to have done was to stop the process. I was miffed.
"There must be no election if Yakubu will conduct March 11 election same way it did in February 25," he said.