We had boarded the same bus from Magboro and we were both on the front seat of the bus heading towards Oshodi.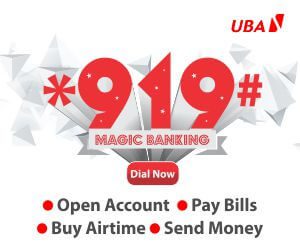 Before we got to Berger Bus Stop, I had a call and I brought out my phone to answer it. After the call ended, I returned the phone to my pocket.
But shortly after I did that, the man sitting beside me became restless and fidgety. He was coughing, sneezing and shifting on the seat, simultaneously.
Unknown to me, my Infinix phone was his target! He kept doing that to a point that I became irritated with his attitude. I was only praying that the bus arrived at my destination quickly so that I could alight and escape from this somewhat 'sick' man.
My attention was just completely on what the co-passenger was doing- his coughing, sneezing and shifting on his seat became issues of great concern to
me.
Unknown to me, while he diverted my attention with his sickly antics, he had somehow stolen my phone!
When I got to the Secretariat Bus Stop, I alighted, still unaware that my co-passenger had stolen my phone. But immediately I alighted, I touched my pocket, where I had kept the phone and it was empty! Before I could turn back, the bus sped away. But determined not to let go of my phone easily, I immediately jumped and hung on another bus, pleading with the driver to hurry up and help me catch with the bus I just alighted
from.
As he trailed the bus, I was shouting that the other passenger with whom I was sitting in the front had stolen my phone.
We eventually caught up with the bus after Seven-Up Bus Stop. Before I could alight, my co-passenger in the other bus, who I had suspected of stealing my phone, jumped down and made to dash across the road to the other side to escape being caught. I raised the alarm and some policemen and other pedestrians around the area gave him a hot chase and eventually apprehended him.
But the surprising thing was that when at first he was searched, we could find the phone on him. One of the policemen then suggested we call the phone. Fortunately and unfortunately for him, he had not switched off the phone and it began to ring around
him.
This prompted the policemen and the pedestrians to further search and eventually the phone was found hidden in the hem of his trousers! This discovery earned him a rain of blows and beatings from the policemen and the
onlookers.
My phone was retrieved and handed over to me. The policemen called one of their patrol vehicles, which whisked the phone thief to their station.
Monday Eke, Ikeja, Lagos.