Hon. Adijat Motunrayo Adeleye Oladapo is a former member of the Ogun State House of Assembly (2007-2015). A delectable politician and philanthropist, her contribution to the society as regards empowerment and poverty alleviation cannot be over-emphasised.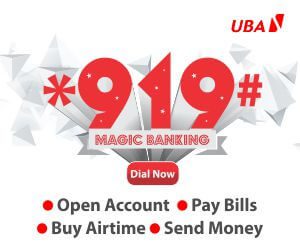 The politician, who once represented Ifo II state constituency of Ogun State, has been involved in capacity development and entrepreneurship activities, especially empowering programmes for the people of her constituency. She also runs a foundation, which caters for the health of the people in her constituency, conducting free medical check-up for the people.
Adeleye-Oladapo revealed that "entrepreneurship will forever remain a driving force of any society," and in line with her mandate to empower all, she unveiled beneficiaries of her annual empowerment programme, which mostly cater for small scale business owners and unemployed youths and individuals.
"We distribute work items such as motorcycles, food-blending machine, refrigerators, ladders and generators, among other tools to improve their businesses, as well as create employment opportunities," she told The Point.
To drive her philanthropic gestures, Adeleye-Oladapo established two Information Communication Technology training centres, where people, especially the youth, are given free training in ICT in Ifo, Ogun State. She was elected member of the Ogun State House of Assembly in 2011 on the platform of the All Progressive Congress, but she later returned to the Peoples Democratic Party, on which platform she was elected in 2007, to contest for a seat in the House of Representatives.
She said that she was offered the ticket to the House of Representatives by her people, as a result of her hard work while serving her constituency in the Ogun State House of Assembly. As regards switching back and forth from one political party to the other, AdeleyeOladapo said that political parties were just vehicles meant to take one to one's political destination, adding that since there was no provision for independent candidature in the books, politicians generally would continue to move from one party to another.
To her, political ideology has taken a back seat in Nigerian politics, adding, "From my experience of over 20 years in politics, I can say categorically that the difference between party A and party B is like the difference between six and half a dozen."
She added, "People will continue to move. You need a solid platform to contest. They can also decide that they are not giving you the ticket, but because you know what you can offer and people are yearning for your continuous representation, then you have no choice, but move to another political party.
"It also depends on your personality in the party. I was not the only person that moved, others also moved from APC to PDP. There were things I considered. Because I was in the PDP before, I decided to go back to PDP, which is my source. "People no longer look at parties, they look at the person who is in the middle of it. That is, the person who is driving. That's why I have been a very strong advocate of independent candidates. The elected will be directly answerable to the electorate."
Talking about growing up, she revealed that it was tough, having made some mistakes and gone through a lot, but she remains grateful to God for seeing her through. She revealed, "After my secondary school, I decided to leave home to begin my journey. In 1998, I was admitted into the University of Lagos, things were tight for me then, but someone introduced me to a job which was thrift collecting and daily contribution.
"I started working there and for years, I collected daily contributions in Ketu market and some other popular markets in Lagos State. I didn't have enough time to attend classes. I had to trek some places so my money would be enough." Going down memory lane, she related to The Point how she met her husband.
"It was while I was working as a thrift collector, while coming from the office one day, I s t o p p e d at my mother 's shop to take some foodstuff from her shop. I met a man there, who bought most of the foodstuffs and we started talking. That was the man I married and we have two kids," she said.
On what motivated her to start her foundation, Omoniyi Foundation, she revealed that in 2010 she lost her younger sister, Oluwaseun Omoniyi Adeleye, to health complications, "so my family sat and felt that something should be done to immortalise the young, yet great life we lost, which  prompted me to start the Foundation, hence the birth of the free medical programme."
She added, "We conduct free comprehensive medical tests for people, including free HIV tests.
"You see in this present age, it is not until we are down before we know what is happening to our body. The everyday rush has made us think less of our health issues in our set priorities. "We are encouraging people to come and check their health status."
On Nigerian politics, Mrs. Adeleye-Oladapo asserted that Nigerian politics today had transcended beyond voting for a party. "People now vote for individuals and no longer parties. I have friends in other political parties who I still relate and work with," she added