BY TIMOTHY AGBOR, OSOGBO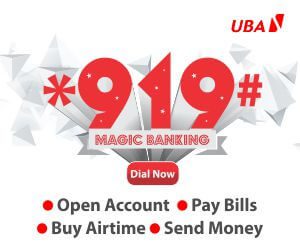 A 95-year-old woman, Rebecca Amusan, has said she arrived early to her polling unit because she yearns for a better Nigeria.
Amusan said she arrived polling unit 9, ward 2, CAC School, Esu-Abon, Ife North Local Government Area of Osun State at exactly 6am to exercise her franchise.
However, the aged woman was disappointed as the BVAS neither recognised her face nor finger during accreditation.
The Point Correspondent who arrived the polling unit at 9am, gathered that Amusan was the number one person on the queue to be attended to by the officials of the Independent National Electoral Commission.
After her finger was rejected by BIVAS, the officials tried the woman's face but it was also not verified.
During a short interview with her, she said she couldn't remember how many Presidents of Nigeria she had voted for but noted that she was out early to ensure that Nigeria becomes better.
On how she felt about the difficulty she faced during accreditation, she said, "I think my hands are weak. That's why they didn't see them."
It was gathered that Amusan, who walks with aid of walking stick, was brought to the polling unit by her daughter.
When officials couldn't accredit the nonagenarian voter, she was asked to step aside for a while for others on the queue to be attended to.
"We will return to her. We just want her to relax for a while before we try accrediting her again," the presiding officer of the polling unit told The Point.
After some about five minutes of waiting, the accreditation was retried for Amusan and it was successful. She voted immediately after