Legendary Afro-juju maestro, Sir Shina Peters, has said that he wants his son, Clarence Peters, to make bigger impact in the entertainment industry than he has done.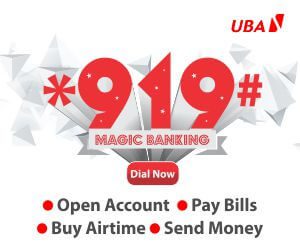 In his days, he received numerous awards and recognition for his prowess in the art of writing, composition, choreography and music.
In a chat with The Point, he stated that he was not ready to leave music anytime soon, as he had lived all his life for it.
He said, "If you have passion for what you do, even if money is not coming in, you will not get tired. That is why we are telling these younger ones to go into music for passion, not fame or money. Artistes do not retire, though I am aware that civil servants do. If an artiste does not sing or perform again, things might not go well with such person. The only thing that could make me to stop doing music is death. But provided I am still alive, music is all I want to do.
"I still go to shows like never before. I might not been seen all over the places Nigeria, but I am always booked across the country. I just returned to Nigeria and I am booked till February. Most people do not know this."
Speaking about the exploits of his son in entertainment circle, Shina Peters expressed delight in Clarence Peters being his son and one of the top video directors in Africa.
"Clarence is my only child who had taken after me, and the joy of parents is for their children to achieve more than them. So, I am happy that, in my life time, I have a son who is doing great. This is a rare privilege, I am grateful to God for that. My prayer is that he should yet achieve greater things," he said.
The Afro-juju singer, however, said that that there had never been any reason for him to regret things he did in the past. "I believe that everything that happens to one in life is part of experience and happened for a reason."