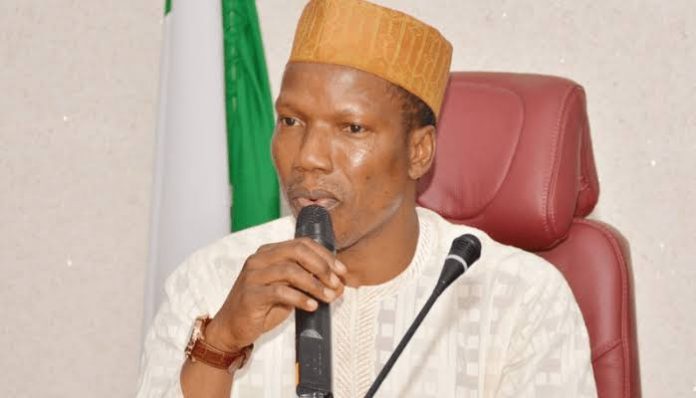 The immediate past Managing Director of the Federal Airports Authority of Nigeria, Captain Rabiu Yadudu, has dismissed reports that he was sacked by the Minister of Aviation, Hadi Sirika, a few days to leaving office, saying his tenure simply expired after serving four full years.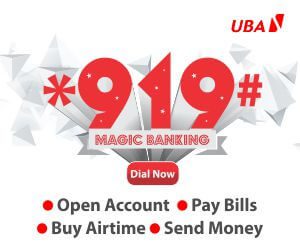 Yadudu who expressed disappointment at the slanting of his exit from office to mean sack by some news platforms, explained that, if his appointment letter read May 19, 2019, and his exit from office was announced after four years and two days, how could that have meant he was sacked?
Yadudu, who seemed not perturbed by the manner of reporting of his exit from office, however, described as fantastic, his relationship with the Aviation Minister, which he claimed was responsible for the successes of his leadership at FAAN in the last four years.
Meanwhile, the Federal Government, has appointed Kabir Yusuf Mohammed as the new Managing Director of FAAN.
Yadudu, a former Director of Airport Operations for the Authority succeeded Saleh Dunouma, who also finished his tenure few years ago.
Yadudu was appointed by President Muhammadu Buhari in 2019.
The announcement came few days before the handover of the current administration led by President Muhammadu Buhari to a new government.
"I have simply served out my full tenure of four years. My appointment letter read 19th of May, 2019 and the new appointment was announced today (Sunday), which means, I should have left office two days ago. So, how does that amount to being sacked? But I am not bothered by those who chose to report it as they wanted. It is not just the truth," he said.
According to him, the minister was also magnanimous enough to have spoken to him about his tenure expiration over a week ago and that they even discussed assisting Kabir Mohammed, the man, who took over from him in acting capacity, to enable him take off well.
He explained that he has had the privileges of working with Mohammed at close quarters before he was seconded to head the Abuja airport, saying as an insider, the new man at the helm of affairs at FAAN would do well, going by his antecedents.
Recalling his four years at FAAN with fond memories, Yadudu said he had taken the agency to an enviable height and expressed confidence in the ability of his acting successor to take it further up, saying he would be willing to be of assistance in collective good.On his relationship with Sirika, he reiterated that he has had a fantastic relationship with him and that the minister was responsible for the modest success he recorded at FAAN in the last four years through unflinching support and shared goals.
"We've had a fantastic official and personal relationship," he stated, adding also that the four other directors, who were affected by the changes, were largely tenure-related and a decision to further rejuvenate FAAN.
Mohammed, who replaced Yadudu, was until his appointment, the Regional General Manager North Central, Airport Manager, Nnamdi Azikiwe International Airport, Abuja.
He was appointed as the Chairman, Aviation Roadmap Implementation Committee in January 2022 by Sirika.
Mohammed was at the State House, Office of the Head of State, Commander-in-Chief (Principal Secretary's Office 1994 – 1998); Special Assistant to the Minister of Environment (1999); Special Assistant to the Minister of Agriculture and Rural Development 2000; Personal Assistant to the Chairman, National Fertilizer Company of Nigeria, Port-Harcourt (2001).
Personal Assistant to the Chairman, Frenchies Limited (2002); Personal Assistant to Chairman, A & Hatman Limited; Admin. Manager, Interlinks Insurance, Abuja and Admin. Manager, First Medical and Sterile Products, Calabar (2003 – 2006). Special Assistant to the Managing Director of Federal Airports Authority of Nigeria 2006 – 2007); Head of SERVICOM, Mallam Aminu Kano International Airport, Kano (MAKIA), FAAN, Kano (2008 – 2009). Chief Liaison Officer, FAAN Liaison Office, Abuja (2009 – 2014). Chief of Staff to the Managing Director /CEO, FAAN Headquarters, Lagos (2014 – 2017).He was Director, Lagos Operations, Standards Organisation of Nigeria (2017 – 2020).
Back to FAAN, he became General Manager-Special Duties (2020 – 2022).
Prior to this appointment, he was appointed as the Chairman, Aviation Roadmap Implementation Committee in January 2022 by the Minister of Aviation, Hadi Sirika.

He has undertaken International Civil Aviation Organisation /Airport Council International (ICAO/ACI) Courses on Air Transport System (Gulf Centre for Aviation Studies, Abu Dhabi); Airport Operations Safety and Security; Airport Commercial and Financial Management and Airport Planning, Development and Environmental Management.