Recuperating Super Eagles and Stoke City forward, Peter Osaze Odemwingie regrets driving to Queens Park Rangers as part of his failed move to the club from West Brom in 2013, almost three years ago.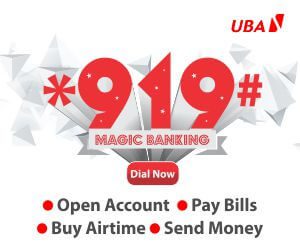 Re-enacting the drive ahead of the ongoing winter transfer window, the former Baggies striker revealed how he famously drove from Birmingham to London to try and speed up a switch from the Hawthorns to QPR on transfer deadline day, only for a deal between the two clubs to collapse.
The 34-year-old hung around QPR's stadium Loftus Road in his car and even pictured signing autographs for local supporters as he believed he was all set to join the west London side.
"I didn't even know what to think; I was laughing and almost crying at the same time! I believed it was done, I had nothing to hide," recalled Osaze on Sky Sports TV.
"When the cameras came, I didn't feel awkward to say 'yes, this is where we are'. Unless you see it on paper nothing is done, so that's why I said it's a 90 per cent done deal," he noted.
"They (West Brom players) were confused a bit and they knew I believed the deal was done. But then, it was tough of course with the fans," added the Nigeria international who after failing to get the move he wanted, faced the wrath from West Brom's boardroom, who claimed he acted "wholly unprofessionally" by travelling down to QPR.
Osaze didn't start another game for West Brom and was disciplined by the club, making just seven further substitute appearances before making a deadline day switch to Cardiff City in September.
The Eagles ace was on the move again four months later, heading to the Britannia Stadium as part of a swap deal for Kenwyne Jones, where the Stoke players continue to remind him about the deadline day he would love to forget.
"Sometimes we still laugh about it," the 34-year-old added. "Anytime something reminds us of that or a player puts in a transfer request, the boys will say the players' first name and then call them Odemwingie!
"Let's say if Glenn Whelan was moving, they would call him Glenn Odemwingie! They'll just have fun with it.
"I recently went to London for the boxing and there were 10 Leicester fans who were shouting 'hi Peter' and we had a good chat, but at the end said 'what were you thinking when you drove to QPR'?!
"I was sitting there wondering, 'do people really think I drove there and just said 'please sign me'?! Anyway, it makes people laugh!"
Now widely regarded as one of the greatest transfers that never was, Osaze says he wishes he could turn back time and not make the jaunt down to QPR in front of the cameras.
"(After the move collapsed) I said I was going to play a song from Akon, Lonely, and drive home. I wish it all didn't happen, but that's life," submitted Odemwingie, who joined West Brom from Lokomotiv Moscow in 2010.