Chioma Ajunwa-Opara became a household name after winning Nigeria's first individual Olympic gold medal at the 1996 Summer Olympics in Atlanta. In this interview with The Point, the 44-year-old Ajunwa-Opara, who is still an officer with the Nigeria Police Force, opens up on the various factors that have threatened her career. Excerpts...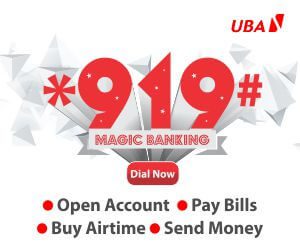 What do you think fans don't know about you?
Well, my name is Chioma Ajunwa-Opara, the first and only individual Olympic gold medallist Nigeria ever had. I hail from Imo state, precisely, Mbaise in the Ahiazu- Mbaise Local Government Area. While I was running, I competed in the 100m, 200m and long jump tournaments. I did triple jump as well and I was a footballer.
How long did your football career last?
Actually, as a footballer, I played throughout the Nigerian league and was able to make it to the first FIFA Women's World Cup that Nigeria participated in, which was in China in 1991.
How did your athletics career commence?
One day, I was in my village and we were playing with the boys in our compound and one man from our place, Mr. Godfrey, came to me and said, "Chioma, we want you to come to Ahiazu Mbaise, our local government headquarters tomorrow." He was the games master of the school I was attending then. I asked him what we were going to do in Ahiazu-Mbaise and he said they wanted to pick athletes to teach them the rudiments of athletics. I told him I had not run before but he said, with the way I was playing football and running with the men, if I could do that with the female team, I would be the best.
That day, I told my mum but she didn't allow me to go. The following day, the man came to our house and took me on his bike to Ahiazu. When we got to Ahiazu, I competed with my fellow girls and I dusted them as if I had been running for a very long time. In the competition proper, he asked me to go in for 200m, I dusted them as well; I did that for 400m also. Then he said I should go in for long jump, I went in and I won the jump. For high jump, I said it was too much, but he said I should try. I did, and at the end, I won. I went home with so many gifts and my mum started asking me where I was coming from with all those things. Apparently, that was how I knew that I could run.
So, how did you find yourself in the police force?
It was the then Inspector General of Police that requested that I should come to Lagos to be part of the Nigeria Police Force so that I would be able to follow them to the Police Games, then in Kwara State. It wasn't easy; I was crying, my mother was crying; in fact, everybody in my family was crying. At the end of the day, one Mrs. Briggs, of blessed memory, now sat us down and told us that it could be a breakthrough for the family since it was the IG himself that was requesting. So, I came down to Lagos State and was in the Police College doing my training as a police officer when I was invited to the national camp for the first time.
How did it feel winning a gold medal at the Olympics?
Actually, that particular day I never envisaged that I was going to get a medal. But God being a master planner, knows everything from the beginning to the end. Actually, I wasn't thinking of getting the gold medal but I worked hard enough to deserve
For the concluding part of this story and others, grab your copy of The Point from your nearest vendor