Hillary Jackson is one of the leading male dancers in Nigeria's entertainment industry. He has featured in videos of top Nigerian musicians. In this interview with The Point's ADELEKE ADESANYA, the dancer speaks on his profession and the relationship between him and the controversial showbiz icon, Denrele Edun, among others. Excerpts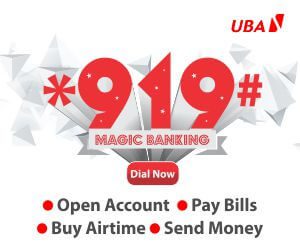 You have become famous across Nigeria as a dancer. In your own words, how do you see this profession?
I see dance as a profession, which will promote this country in the future. To me, dance is life, it is an art. It is just like in the case of the artistes that act in films. It is a profession that has fetched me a lot in life. Through it, I was able to buy myself a brand new car, which my father never bought. I was able to sponsor myself and my younger ones to school and lots more. It has also earned me fame across the nation. So, it is a profession with lots of opportunities.
You gained entrance into the Nigerian entertainment industry through dance. Do you have any plans to go into acting or music?
For me, that will never be. I want to stay in the world of dance and become a legendary dancer. I don't want confusion between whether I am an artiste or a dancer. I want to be a legend in my field so I can encourage youths in the country to take up dance as a profession; so that when you are talking about dance in Nigeria, the first person that will come to your mind will be me. I want it to be like how you can't mention boxing without mentioning Mohammed Ali; football, without Diego Maradona and other legends in various fields. So I want to be a legend in dance till I die.
Despite your success so far, what are the challenges you are facing?
In Nigeria, dance is not fully accepted like music and football. Dancers have not been recognised fully, and we do the main jobs in the entertainment industry. For instance, musicians will always need dancers to interpret their music, which we do. But unfortunately, at the end of the day, after which the music has been interpreted, and their music sold worldwide, we dancers are not encouraged. We are not given awards; we are not given endorsement by various brands in the country like Glo, MTN and others. We are not really recognised in this part of the globe, and that is a big problem for all dancers. In the music industry that we promote, there are various awards, which encourage musicians in this country, while we are neglected. The music artistes that we promote are earning millions of naira in endorsement while we the interpreters of their music only get stipends after helping them. I think that is the big challenge we are facing in the profession.
You look so much like Denrele Edun. What is the relationship between you?
Denrele is like a brother to me. He's one of my mentors when it comes to fashion. I like him for his creativity. He is someone that believes in his craft, which is fashion and it is paying off for him. Each time I see Denrele, I get motivated and when we meet at shows we take a lot of pictures, and so people are worried about my closeness with him. But people criticise him a lot..
For the concluding part of this story and others, grab your copy of The Point from your nearest vendor