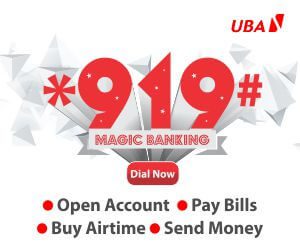 BY TIMOTHY AGBOR, OSOGBO
A non-governmental organisation, Inclusive Friends Association, IFA, on Monday, urged governments at all levels and political parties to ensure that the political and public rights of Persons With Disabilities (PWDs) are guaranteed.
IFA is a PWD woman-led non-profit organisation that employs data to address inclusion and participation challenges of over 300 million PWDs in Nigeria through advocacy, training, and research.
Speaking at a 3-day training programme organised by IFA with the support of the National Endowment for Democracy (NED), for some PWDs in Osun State at Aenon Suites & Hotel, Osogbo, the Executive Director of IFA, Grace Jerry, admonished political parties to ensure effective inclusion and participation of PWDs in their party structures and electoral processes.
According to Jerry, the training, tagged: "PWD Civic and Political Organising Lab," was designed to equip PWDs with the necessary tools for running effective political and civic campaigns and build a community/network for political solidarity and advocacy and facilitate the implementation of the Disability Act at the national and sub-national levels.
Jerry further asked political parties to ensure that their code of conduct provide very clear measures to administratively review political party provisions for all PWDs adding that a clear policy direction on Inclusion was required from political parties.
He said, "political parties must be deliberate about the production of their campaign materials to ensure they are in accessible formats to reach different clusters of PWDs. For instance, braille forms, audio, sign language, subtitled videos among others. Political parties must ensure that venues for meetings and campaign activities are accessible to all PWDs. This oversight function of the political parties can be facilitated through the National Assembly.
"Additionally, Civil Society Organisations must also advocate for the rights of all persons in the political and electoral spaces irrespective of gender, disability, and age. The inclusion of youth and gender parity must be mainstream in all our programs to close the gaps and exclusions at all levels."
In his remarks, the Programs Manager of the 'Participate Today Campaign', Stephen Idoko called on media houses and political parties to ensure that there is adequate electoral information that is accessible to PWDs before, during and after the elections.
Delivering his keynote address at the opening session of the training, the Resident Electoral Commissioner, Independent National Electoral Commission (INEC), Abdulganiy Raji, urged political parties to consider the PWDs in their political activities and ensure their safety and inclusion.
"Political parties must create political structures that are PWD-friendly and a process based on merit for them to achieve their political objectives. Secondly, they must ensure that their views accommodate the needs of the PWDs such as a reasonable percentage deduction of the cost of nomination and expression of interest forms.
"They must be organising meetings and rallies in places that are most convenient for PWDs to access and participate. They must provide political information in manners that PWDs must understand and be carried along effectively. They must conduct their political activities in manners that must guarantee security of PWDs. They must ensure that political activities are not heat up to send wrong signals to PWDs," the INEC boss said after commending IFA for organising the training.
One of the participants, Mrs Funmilayo Abdulahi, the Public Relations Officer for Joint National Association for Persons With Disabilities in Osun State, disclosed the most political parties and general public don't carry PWDs along in their activities. She demanded effective participation and inclusion of PWDs by political parties, governments and larger society adding that the special people have alot to offer in the political scenes.