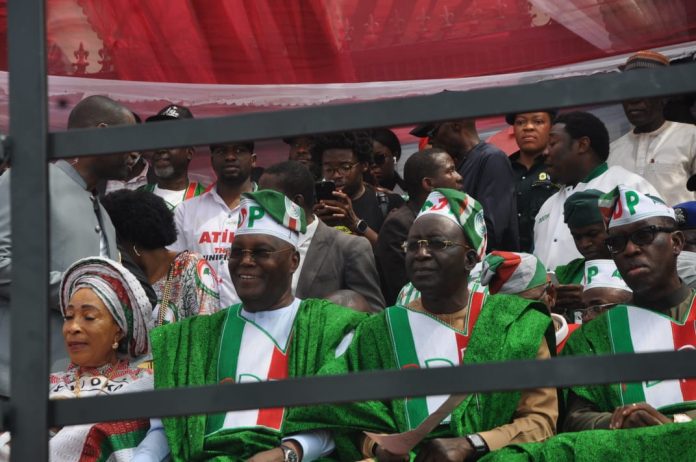 Adeleke predicts landslide victory for PDP flag bearer
BY TIMOTHY AGBOR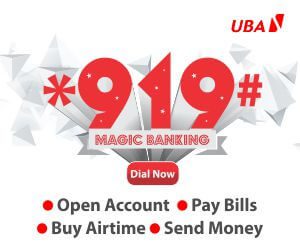 The presidential candidate of the Peoples Democratic Party, Atiku Abubakar has promised to transform South West into Nigeria's hub of industrialization if elected president at the February 25 election.
Atiku noted that the desire to industrialize Yoruba nation is prioritized in his programmes and policies, adding that the region would be a business centre that would enjoy the support of the Federal Government.
While addressing crowd of supporters who thronged Mapo Hall in Ibadan, Oyo State for rally, on Thursday, the former Vice President of the country said, "we are committed to making sure that industrialization of the South West is achieved and has the support of the federal government.
"This is our commitment. There are five major commitments to the people of this country. We must make sure there is unity, we must make sure there is inclusion. Every part of this country will be represented in our government, not like what the APC government is doing.
"We will also make sure we take control of our security situation so that there is peace, law and order in every part of this country. These are commitments unlike the commitment of the APC in the last seven to eight years. They have failed in every areas of their commitment and you're all key witnesses," he added.
He appealed to electorate in Oyo to massively vote for all PDP candidates in the general elections, saying, "this is an opportunity for you (voters) to vote out APC, vote them out completely from top to bottom and replace them with PDP all the way from top to bottom."
Atiku also promised to throw his weight behind agitation for restructuring of the country, explaining that the restructuring would mean devolving more powers and resources to the states of the federation.
He said, "the South West has been known to agitate for restructuring. By restructuring, we mean giving more powers or giving more autonomy to the state. This is one of the five pillars of our programs to make sure we implement restructuring, meaning that we give the state more resources and more powers so that you can develop your respective zones and states. This is our commitment.
"Again, we are committed to making sure there are no more strikes in our universities. Meaning we will fund our universities, pay our teachers on time so that we don't have any disruption to academic activities."
However, notwithstanding that the Oyo State Governor, Seyi Makinde, shunned his rally, Atiku expressed gratitude to Makinde for creating the enabling environment and providing the needed support for the peaceful campaign in the state.
Also speaking at the rally attended by notable party stalwarts including the chairman of the Presidential Campaign Council, Governor Udom Emmanuel of Akwa Ibom State, Governor Aminu Tambuwal of Sokoto State, Atiku's wife, Titilayo Abubakar, Senator Dino Melaye, and former Minister of state for FCT, Jumoke Akinjide among others, Osun State Governor, Ademola Adeleke affirmed that Atiku's victory would be landslide.
According to Adeleke, Atiku is a national candidate who has spent his years of professional and business life in South West Nigeria, adding that, "Yoruba people are determined to enthrone good governance as typified by the Atiku/Okowa candidacy.
"I have seen the high level of turnout and goodwill the PDP enjoys across Yorubaland. This was demonstrated in Osun State when I was massively voted into office. The light of grace started in Osun and Alhaji Atiku Abubakar is spreading it to all parts of South West and Nigeria.
"Yorubas will support Atiku/Okowa candidacy because he is the most experienced, most tested, and the most stable to protect the interests of all Nigerians. Yorubas want an all-inclusive Nigeria and only Atiku can deliver on that.
"Osun State will vote PDP. Same for Oyo, Ekiti, Ondo, and Lagos states. Atiku's blueprint is the only one that can take Nigeria out of the wood", Governor Adeleke declared.
The national chairman of the party, Iyorchia Ayu, in his remarks, said the PDP had a great dream for the country which occasioned the birth of PDP as the adopted name for the party noting that the party was gradually bringing the dreams to bear before APC came and disrupted it.