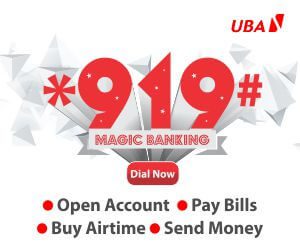 BY TIMOTHY AGBOR, OSOGBO
The Vice President of Nigeria, Prof Yemi Osinbajo has assured Nigerians that he would hit the ground running in tackling the nation's challenges immediately he is voted as president.
Osinbajo gave this assurance during his visit to Osun State on Friday to canvass votes from the delegates and stakeholders of the All Progressives Congress in the state ahead of the Presidential Primary election.
Addressing the delegates at the State Government House, Osinbajo said it would take anyone who has no presidential experience about two years to get his bearing if voted to lead a country as diverse and complex as Nigeria.
He said no government as ever confronted security challenges as the incumbent government saying that he has the knowledge and experience to tackle myriad of challenges confronting the nation.
Osinbajo, who was received by the Osun State Deputy Governor, disclosed that he has been serving President Muhammadu Buhari faithfully and loyally and in appreciation of these virtues, Buhari has been ensuring that he sees everything happening in government.
"I have, as a true Omoluabi, served faithfully and loyally to the president (Muhammadu Buhari). And he has responded by ensuring that I see everything that needs to be seen in governance. He is an open and transparent leader. At two times, I also acted as president of this country. In every areas, there is nothing that is required by a way of knowledge and experience to govern a country as diverse and complex as Nigeria that I have not come across.
"So, I have all that is required in terms of knowledge and experience and I believe very strongly that having that knowledge and experience, God gives knowledge and experience so as to use them for the benefit of Nigerians. We have no other choice than to do the very best. Everyone who has met me know that I have worked, not only for our party to be successful, but also to ensure that all our programmes are successful.
"Today, there are very many challenges. One of the challenges, of course, is security. We need to have adequate knowledge to tackle it. No government in Nigeria has ever confronted the security challenges that we are confronting. I don't think there is one. Not since the civil war that we have to deploy all our military across the country. I will hit the ground running from day one if I am voted as president. I don't have to look for the files, I don't have to look for anything. I can achieve things that will take somebody else more than one and half years to achieve. Everybody who is in government knows it. If you get to the Federal Government without any experience, it will take two years before you start understanding things," Osinbajo said.