By Haulat Afolabi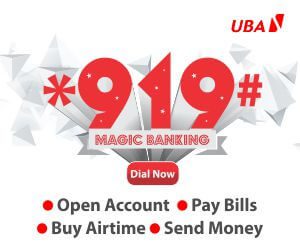 Ikeja Hotel Plc has expressed confidence in the growth of the company saying it recorded huge savings in its 2018 financial year and will record more success in the 2019 financial report.
The management of the company disclosed this recently during a Facts Behind the Figures session held at the Nigerian Stock Exchange.
While addressing the stockbrokers, the company's Chief Operating Officer, Theophilus Netufo, linked the improved performance in profit to effective cost of management and planning, which was established by the new management team.
The company recorded a revenue increase of 9.45 per cent from N12.1 billion in 2017 to N13.2 billion in 2018.
Netufo expressed the assurance that the company's growth will be retained because measures have been put in place to ensure that legal commitment will be complied with.
He also stated that the enormous savings made in the 2018 financial year was due to prompt payment of all required obligations to all government agencies.
"We have zero tolerance for default. All our reports are turned in at the appropriate time. We don't wait for any government agency to slam us with penalty. In 2018, we did not pay a dime, and I am sure in our 2019 report we are not going to suffer any default or penalty because we are determined."
Speaking further on the company's future outlook, the COO disclosed that the firm may be considering a capital raise in order to renovate the 1st to 4th floor of the Sheraton Lagos Hotel and Suites, as well as the public area.
"We are determined as a company; our hotel has six floors with 340 rooms. The 5th and 6th floors were renovated in 2017, and that has increased our revenue, because the room rates are
very high."
"We are looking for money to renovate the 1st, 2nd, 3rd, and 4th floor and the public area. We want to move as quickly as possible because many hotels are coming up, and we don't want to be caught in the web. We want to reposition the hotel so we can stay competitive and continue to maintain our position as the flagship of Nigerian hospitality
industry.
"We also want to improve our banquet facilities. We see what's happening in Lagos, we have a lot of market of banqueting services. So, we want to replicate the same thing."
Meanwhile, the company's General Manager, Barry Curran, also provided some more details on the 2018 operating numbers.
"Our room growth 18/17 was 12 per cent. That's a big number when you consider we are a mature business. Our food and beverage growth year on year was 11 per cent. We had about 10 per cent to 11 per cent growth in our top line growth for the year 2018."
"Our competitors includes all of the big hotels on the island and mainland. There are 7 hotels in our compset (Group of hotels seen as direct competitors) we measure ourselves against. We are one of the biggest hotels with 340 rooms. We did 58.4 per cent of the occupancy over 12 months in 2018. The average within our compset was 51.5 per cent.
Curran also added that, "Even occupancy itself is not the best measure when it comes to measuring in our industry.  We use a metric called Revenue per available room. Our revenue per available room for the entire year grew over 2017 by 30.2 per cent, while our compset went down by 0.8 per cent. The average length of stay in our hotel is 3.5 night.