Former chairman of the defunct National Republican Convention, Chief Tom Ikimi may still be bitter over the acclaimed victory of Chief MKO Abiola of the Social Democratic Party in the June 12, 1993 election.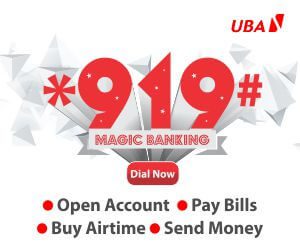 When contacted by our correspondent, Ikimi refused to comment on the importance of June 12 elections to Nigeria's present democracy. "I can't comment on it now. And moreover I don't talk on such thing on phone," he said.
Following the election won by Abiola in 1993, Ikimi refused to accept that his party lost the election. A founding member of the All Progressives Congress, he had also left the party after he lost his bid to become the party's chairman.
But he didn't leave without creating a storm. He accused a former governor of Lagos State, Ashiwaju Bola Tinubu of thwarting his bid to lead the then opposition party.
Ikimi alleged that Tinubu resented him because of his opposition to the idea of fielding Tinubu as running mate to President Muhammadu Buhari, who was then the presidential flagbearer of the party.