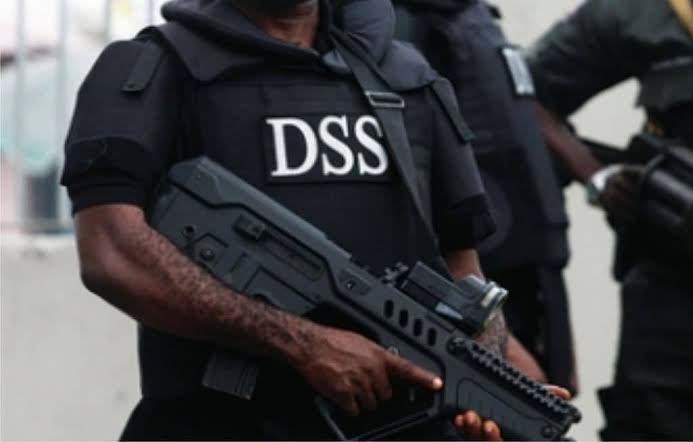 Govt should ban security agents from living among civilians – Victim's neighbours
BY TIMOTHY AGBOR, OSOGBO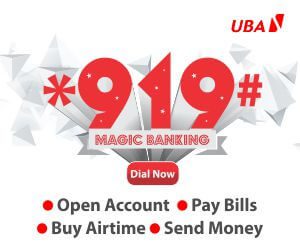 But for the quick intervention of neighbours who rushed him to the hospital for prompt treatment, a 60-year-old caretaker, Omosola Oladele, said he would have bled to death after an operative of the Department of State Services, Abiodun Tifase, allegedly stabbed him for asking the security agent to pay his electricity bill.
Tifase, who is one of the tenants at a 'face me, I face you' storey building in Tinumola area of Osogbo, the capital of Osun State, was said to have bolted away penultimate Wednesday after he allegedly stabbed his caretaker during an argument over payment of the bill.
The suspect's co-tenants had reported the DSS officer to the caretaker, complaining about his nonchalant attitude to the payment of bills in the house. They had accused Tifase of refusal to pay electricity and water bills.
When officials of the electricity company brought the bill for the month of August, the neighbours approached Tifase for his own part of the payment but he allegedly rebuffed them.
Oladele, it was gathered, had confronted the secret police officer and asked him to pay before the issue degenerated into a quarrel. Eyewitnesses said Tifase stabbed the caretaker with a dagger and ran away when residents wanted to mob him.
In an interview with The Point, Oladele, who is still being treated at a hospital, recounted how he almost bled to death.
He said, "When Tifase came to rent an apartment in December, 2022, I asked him what he did for a living and he said he was a petrol attendant at one of the Bovas filling stations in Osogbo. It was when he almost wanted to kill me that I discovered that he was a DSS man.
"Ever since he has been living in the house, it has been one problem or the other because other tenants were always complaining that he doesn't pay electricity and water bills. I went to him on August 14, 2023 to request for his share of the money for electricity after the NEPA people brought the bill for August and he promised to pay.
"The woman saddled with the responsibility of collecting the money told me that others had paid exceptAbiodun Tifase. I asked her to give me the money and bill so that I would talk to Tifase. NEPA officials wanted to disconnect the electricity but people begged them. When it was August 22, 2023, I saw him and asked him for the money but he started insulting me. Other residents in the area were surprised and even asked him to come and apologise to me because I am older than him but he hissed at them and left for his room. I later went to him in a bid to make him see reasons to join others in paying bills, but he stabbed me with a jack knife beside my stomach."
Oladele demanded for justice and warned against the case being swept under the carpet.
He said it would be most unfair and highly traumatising for him if Tifase escapes justice.
"All I want is for justice to prevail. I have really gone through pains and near death experience. It would be most unfair if nothing is done about the DSS operative that stabbed me. This can lead to trauma for me and it is only justice that can assuage the pains I am passing through," the sexagenarian caretaker submitted.
Meanwhile, residents of the area who witnessed the incident have joined in seeking justice for Oladele.
Some of them who reacted during separate interviews called on governments to prevent armed security agents from living in the same building with civilians.
A resident of Tinumola area, Morounkola Ayinde, said neighbours had wanted to arrest Tifase and hand him over to the Police but he escaped before a DSS van loaded with operatives came to the area and took him away.
"Government should ensure that those who are being paid to protect us don't come back to unleash terror on us. I don't think it is right for a security agent to be living with civilians, especially when such officers have bully traits in them," he said.
Another neighbour, Farinloye Victor, noted, "As we were pursuing him, he was making a call to his colleagues who later came to pick him. If we had known that he was a DSS officer with such attitudes, we would have prevailed on the caretaker to serve him a quit notice."

The Point gathered that Tifase has not returned to his apartment since the incident happened.
However, spokesperson for the state police command, Yemisi Opalola, said the matter was under investigation.